A year ago LG brought a flagship smartphone embracing the modular design language but things have changed drastically for Korean firm. The slowing down sales and not-so-great performance of the G5, simply made LG rethink its smartphone design and offering. This year LG has launched the stunning  LG G6 flagship smartphone which ditched the modular design for good.
During the launch LG was marred with the questions related to its decision to do away with the ability of swapping the different parts of smartphone. President of LG Mobile, Juno Cho has stated that LG is proud of the effort made in implementing the modular design on the G5. Some technology analyst has opined that LG moved from the modular too quickly before it can refine it for future devices.
LG G6 is awesome
LG G6 is simply a stunning handset which brings a wide range of features which are usually seen in a flagship device coupled with a highly polished design language. LG G6  comes with new and tougher Gorilla Glass 5 protection both at the front and back of the handset. It has a IP68 water & dust resistance rating which will give respite to users from accidental spills and splashes.
Though no one indulges in dropping the phone in pool or toilet but in case it does then there wouldn't be any problems. It comes with a dual lens camera which was earlier seen in the iPhone 7 Plus as well as this year's Huawei's flagship P10. The dual lens technology gives users an option of taking either standard or wide screen shots.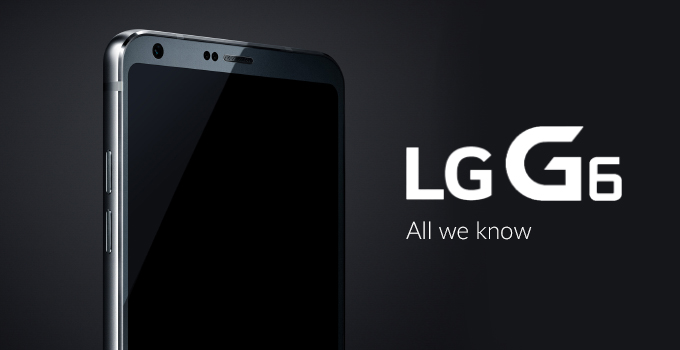 It has 5.7 inch display which essentially is a FullVision display with a unique 18:9 screen aspect ratio. LG G6 comes with its own skin based on Android with a highly colorful mix of pastels and still it is not the best skin. LG has carefully brought a camfered edge on the device right around the front panels which helps in lending a high end and innovative feel to the LG G6 . LG has went for the rounded edges for the display while everything else on the smartphone is kept curved which brings its stellar and refining deign and feel.
Google Assistant, Pricing and Availability
After Google Pixel this would be first device to feature the Google Assistant built in. For LG G6 this a major feat but in future we will surely get to see more smartphone featuring Google Assistant as built in the device. LG G6 pricing has been kept under wraps but it is expected to be priced as per the other mid range phones in the market in order to remain competitive and sweeter deal than the high-end Apple & Samsung phones.
This year of Mobile World Congress is being termed as the year of comeback for a number of smartphone which includes Nokia, BlackBerry along with LG. A number of brands are bringing are coming up with lackluster and stereotypical product in their offering but LG comes with a compelling product.