LG is in the habit of shocking their customers by introducing new technologies related to everyday life. Starting from television, refrigerator, music systems, smartphones and many more they have shown their expertise in every field and now they are trying their hand in the making of watches too. This won't be a normal watch restricted to depict only time, day and date, but this would be powered by android 2.0. Google is back with this scheme in lieu of which LG launched two new brands of smartwatches known as the LG Watch Sport and the Watch Style.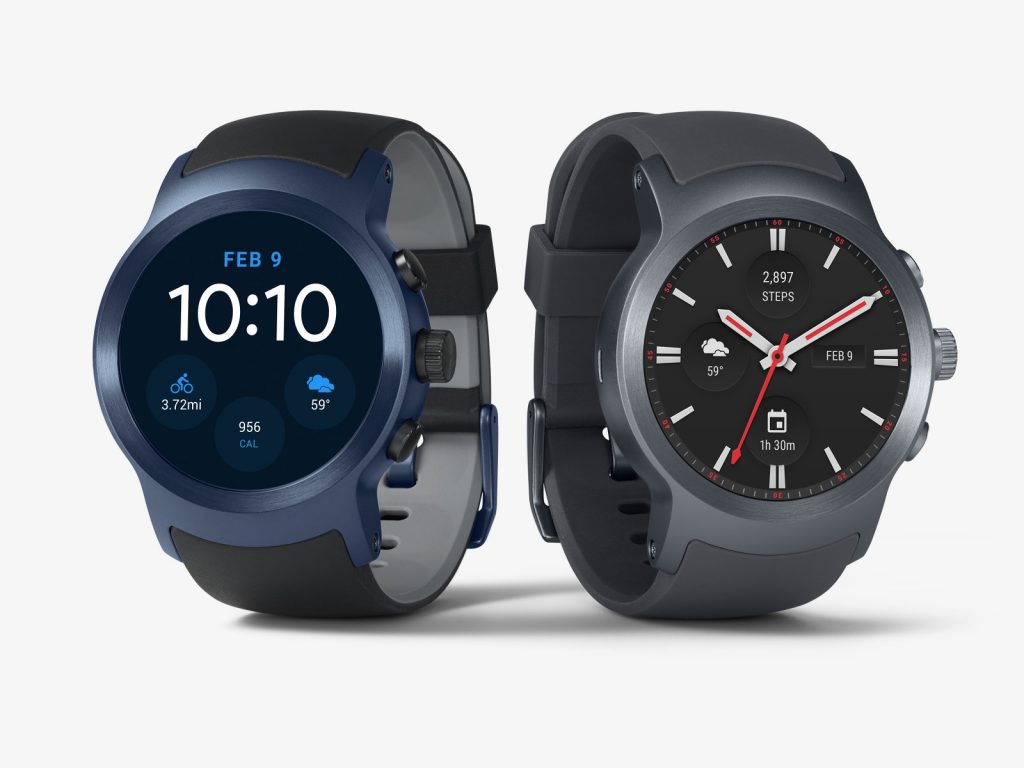 The price for these two brands of  LG Watch Sport watches unveiled by LG is $349 and $249, respectively. The LG Watch Sport is almost 51 millimeters wide, so it is fairly big than the normal watches manufactured till date. The LG Watch Sport has a very smart look. It bears a classic chronograph design that is supported by a three-button layout. The crown is quite big and that gives this smartwatch a new look as big crowns are in fashion these days. The crown is also said to rotate for a spectacular UI navigation. This LG Watch Sport model has also got an OLED display of 1.38 inches that is supposed to be one of the best in this genre.
The smartwatch has all the top-notch features which is undoubtedly pointed, magically vibrant and is pretty visible irrespective of the working of different lighting conditions. The longevity of the LG Watch Sport watch is undaunted. The covering coat is of stainless steel and is said to have been made secured by Corning Gorilla Glass. It's rating is IP68 in terms of providing resistance from water or dust. It is water proof and can easily stay up to 30 minutes in water with a depth of 5 feet.
The LG Watch Sport watch includes many enticing features like connectivity feature including Bluetooth, Wi-Fi, GPS and LTE. It can also make phone calls and send messages. This proves that the smartwatches launched by LG is capable of replacing the smartphones. The battery backup is very strong leading to 430 mAh, thus the watch will provide unhindered service even if the screen remains on for the entire day. It also has a built in accelerometer, gyroscope and barometer. It also includes ambient light sensor.
LG Watch Sport and Watch Style are the very first devices that can be worn and is mechanized on Android 2.0. This is a very big leap towards the progress of technology taken by Google that provides a whole range of recently developed features.
One of the most vital change introduced in these watches is that Android Wear 2.0 has brought up AI-powered Google Assistant that was generally available on smartphones powered by Google, but this is now available on this device which gives power in the hands of the users where these virtual assistants can actually answer questions and perform several works through voice command. Further, the smartwatches can also run apps. Google Play store is already installed in it which gives you the power, to get the access to the whole world from a high-defined wrist watch.