National Crime Agency – NCA – Program against Cybercrime
The National Crime Agency – NCA, together with the police and some partners from various industry and public sector inclusive of Get Safe Online conducted a range of activities helping businesses as well as members of the public against cybercrime. The NCA prepared a customised report for internet hosting companies together with service providers,acting on the data which were provided by UK's Computer Emergency Response Team – CERT-UK, with the Shadow server Foundation. The analysis which was identified was that there were around 5,531 compromises on servers in the UK which could be used to send across spam email, launch attacks against servers or websites or even install phishing website in order to access sensitive information and phishing is one of the most common cybercrime threats to businesses as well as the public. Keeping track of the high profile malware threats to UK, NCA conducted the activity in order to assist the network administrators managing key parts of the UK internet infrastructure. The operational activity took place across Scotland, Wales and England. This resulted in the arrest of 57 people in 25 separate operations in connection to a variety of crimes which included distributed denial of service – DDoS attacks, phishing attacks, internet fraud, malware and intellectual property theft.
Pop-Up Shops – Digital Device Free Health Check
At the time of the activity, Action Fraud at cyber security pop up shops in London, Derby, Reading and Manchester were present where the people at these pop up shops were urged to bring their digital devices for a free health check in order to avail advice with regards to online banking and virus protection thereby protecting them from online activities. The pop up shops provided advice from a range of cyber experts coming from law enforcement bodies, banks, cyber security firms as well as information services. The Deputy Director of NCA's National Cyber Crime Agency, Andy Archibald stated that arrest around the country that week was a result of the essential partnership activity with law enforcement, government and industry that is at the heart of fighting cybercrime. He further added that criminals should realise that committing online crime will not make them anonymous to law enforcement and that efforts are being made continuously to track them down and apprehend those seeking to utilise computers for criminal ends, to disrupt the technical networks and infrastructures which support international cybercrime.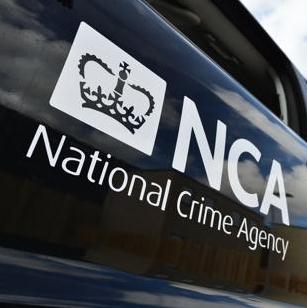 Useful Tips for Online Safety
It is also vital that they will continue to work with partners to disrupt and pursue major crime groups which are targeting UK and also to crucially work in order to make sure that people gain knowledge and resources to make UK as inhospitable for cyber criminals. The activity is part of the NCA as well as the police's on-going programme to tackle crime threats to the industry partners, which include ISPs, banks and security firms and help them with the clean-up of the UK's internet infrastructure. Some of the useful tips for online safety are –
Suspicious emails should be deleted and social media messages without clicking on the links.
Installation of up-to-date antivirus security software
Keeping the computer up-to-date with the latest software patches and updates
Being conscious and alert on social media sites – log out when done with and avoid connecting with people unknown
Frequently changing and use of strong passwords without sharing them with others, ensuring that the same password is not used for all accounts which would mean that even if one password is compromised it could affect any one of the accounts.
Caution should be exercised on sharing any online information and avoid sharing any personal information on social media sites. Back up important files and media content in safe and secure storage solution – external hard drive or trusted cloud storage,