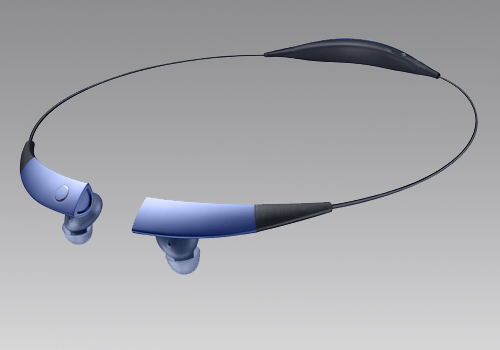 Samsung has unveiled its strange and latest wearable named 'Gear Circle'. Basically Gear-Circle is a set of wireless earphones which joins to form a vibrating Bluetooth necklace. This can be used to receive calls, make voice commands and stream music, making it a smart necklace. One can just wear it around the neck like a necklace due to the magnetic clasp technology used in it. The Circle vibrates when it receives any notification or incoming calls in order to alert the person using it.Gera Circle may not be the most stylish product released by Samsung but really helps out in benefiting many customers than other connecting earphones. The magnetic clasp technology helps the customers to keep their earphones safe, that is by not losing. The vibration of the Circle during any kind of notification is another interesting thing added to make the product completely different from the other competitor products in the market.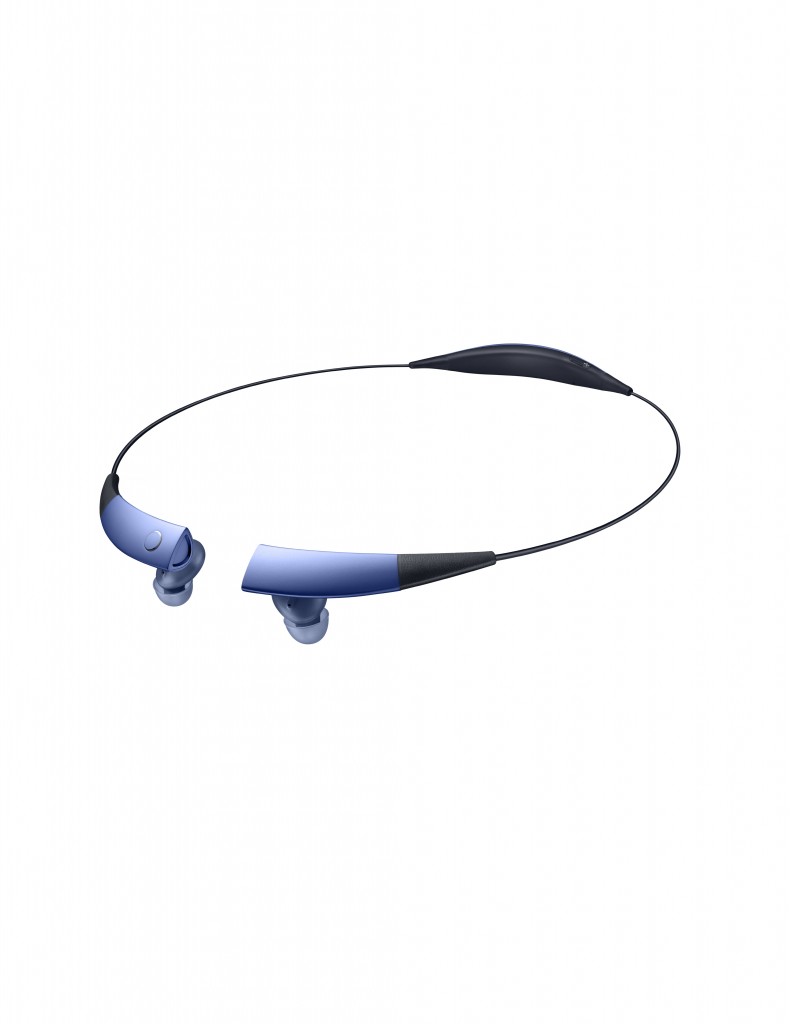 The user can easily change the song or increase the volume of the playing song by touching the sides of the earphones. To lock the Gear-Circle (due to this feature of touch) there is only one physical button provided on the device. The device supports a battery of 180 mAh with an approximate life of 11 hours of non stop talk time or 300 hrs on standby. Both Bluetooth 3.0 and wifi are supported by the device and uses a micro USB for charging purposes.
Along with Gear-Circle the South Korean Technology giant has released Galaxy Gear S. As this adds as another member in the wearable products of Samsung, the display has been kept quite simple by choosing a rectangular face over circular face. Being a wrist watch the design is a bit curved in order to be comfortable. The Super AMOLED screen with a resolution of 360 x 480 is better than the previous release 'Gear Live'. Gear S runs on Tizen instead of Google's Android Wear including USB connectivity, built in WiFi and Bluetooth 4.1.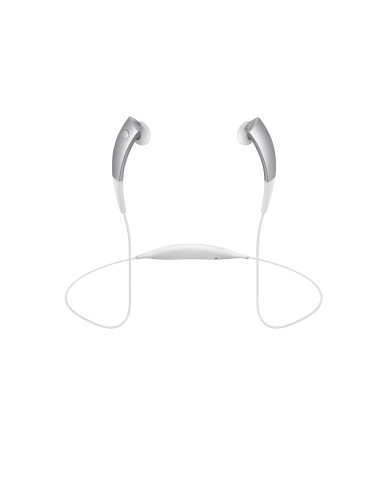 The device is powered by a 1 GHz dual core chip supported by a 512 MB RAM. Having a storage capacity of 4 GB the device is IP67 certified water and dust resistance. Coming to its connectivity features the Samsung Galaxy Gear S supports both 2G and 3G networks like the previous Samsung Gear Smart Watches. The Gear S is also provided with built in GPS, gyroscope, accelerometer and heart rate sensors, including S Health and Nike + Running apps. Now you need not search for your phone to make a call as this modern device helps you in making calls also.
This device is mostly to be made available in the month of October with white and blue as available colors. The Moto 360 and LG G Watch R are the two devices aiming to produce more attractive design and use Google's Android Wear platform.
In competition with Gear-Circle Apple may also launch a necklace named 'iSphere' inspired by Beats which may be made available in 2015.