Gentag and Mayo Clinic have signed a joint intellectual property agreement to create wearable biosensors to monitor and manage obesity and diabetes. The wearable will be communicating with the smartphones through a closed-loop diabetes management system. The other indicators which have been monitored by Gentag patches are heart rate, hydration, temperature, blood sugar, sweat, lactic acid, biomarker and electrolytes.
It is not known how many would be included in the Mayo/Gentag patch, though Gentag presently monitors patch which work with small battery free sensors that are implanted under the skin.Both the parties have plans to create a wireless, disposable wearable patch sensor, the size of a small bandage communicating through the closed loop diabetes management platform.
With the integrated system, researchers will be able to monitor movement as well as develop treatments for diabetes, obesity and other conditions. Due to the joint intellectual property agreement with Mayo Clinic, the research and the development of the tool materialised with Gentag signing a patent pooling agreement with Mayo Clinic to achieve the IP of the wearable patch sensors as well as the wireless communication technologies. Certain patent rights and technologies of Mayo Clinic and Gentag under the joint agreement will be commercialized and combined.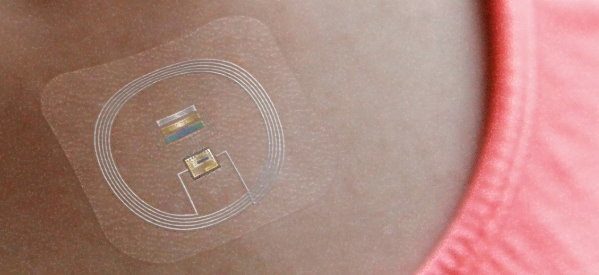 Partnering with Third Parties
Besides this, both the parties will be partnering with third parties under license in order to bring Mayo Clinic's knowledge in medicine as well as clinical practices to the public with the development of the next generation of wearable skin patch technologies from Gentag for diabetes and obesity management.
Over 50 issued patents and technologies have been offered for licensing as per the agreement. `Many are speculating that this technology will be game-changer and these patch biosensors would be helpful in reducing global obesity and diabetes', according to James Levine, MD, PhD, Mayo Clinic endocrinologist and obesity researcher.He states that they are inexpensive, accurate, and can be integrated into the care people receive'.
Moreover, Mayo's Micro-Miniature Transceiver chip would be integrated with that of Gentag's radar responsive tag technology and integrated with an updated license to develop a new kind of communication chip which will combine Near Field Communication –NFC, Body Area Networks – BAN and long range wireless communication and geolocation.
Healthcare/Consumer Diagnostics Affordable/Accessible
Mayo Clinic a non-profit organization is dedicated to medical research and education, providing expert care to those in need of treatment while Gentag is a pioneer in the use of disposable ultrathin wearable as well as immunoassay biosensors which can be read with NFC enabled devices, making healthcare and consumer diagnostics affordable as well as accessible to everyone.
The products and the services will revolutionize not only medical applications but location-based services as well and detection of environmental threat in workplaces and in homes. The first wireless sensor network patent of Gentag was filed in 1997 while all Gentag NFC patents are held by Altivera, LLC, a Maryland company, owned by its shareholders and operated by Gentag. John P. Peeters, Ph.D. CEO of Gentag had commented that `they are thrilled to be cooperating with the Mayo Clinic on these amazing new wireless technologies and that they are looking forward in working with the medical device community in getting this technology into the marketplace'.