GoPro has announced its move in the virtual reality market with its iconic and remarkable 16 camera, 360 degree array technology. This advanced technology is capable of capturing highly efficient stereoscopic and spherical video. The current version of GoPro camera is certainly too big to be worn on head but with time it is expected to become much more slim and accessible.GoPro latest rig is meant to be mounted on a tripod and it can support 16 GoPro's Hero4 camera in order to record a360 degree video to be used in virtual reality. This rig comes loaded with an exquisite software from Kolor, which is a virtual reality earlier acquired by GoPro, for stitching and synchronizing the recorded footage in a professional manner. GoPro has introduced its iconic camera at the Google's developer's conference.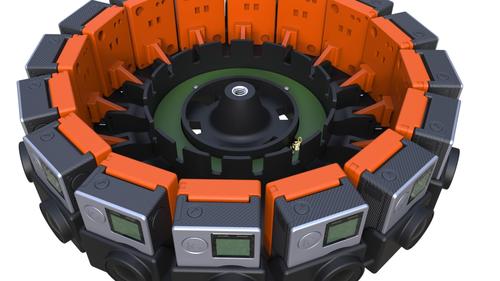 GoPro Cameras Are Ideal Choice For Virtual Reality
Go Pro's software and services division, C.J. Prober had stressed upon the fact that GoPro has already become the de facto device which is apt at capturing virtual reality content. Though it has not been specifically designed for the virtual reality capture process since inception but it does possess such quality and content which allows it to be the ideal choice.
Prober has also given an ample example of rampant use of GoPro cameras for developing footage for virtual reality. Usually users rely on the home brewed rigs or gadgets which supports the multiple Go Pro cameras in effectively capturing footage for virtual reality purposes. Using homegrown rigs for developing such shots or footages also suffers from disadvantages like overheating, short battery life of cameras as well as synchronization issues. Even the users had to do some post-production video stitching on their own which doesn't deliver optimum results.
GoPro To Bring Professional Rigs To Facilitate Video Capturing
GoPro rig will allow the users to control as many as 16 cameras with help of a single master camera. This will also facilitate automated synchronization and video stitching will be breeze through built-in software. This will also solve the battery life problem faced by the users through the help of an external battery source. Go Pro rig is ball-shaped equipment which can support six cameras and another exciting camera mounted quadcopter drone which will be made available for the consumers in 2016.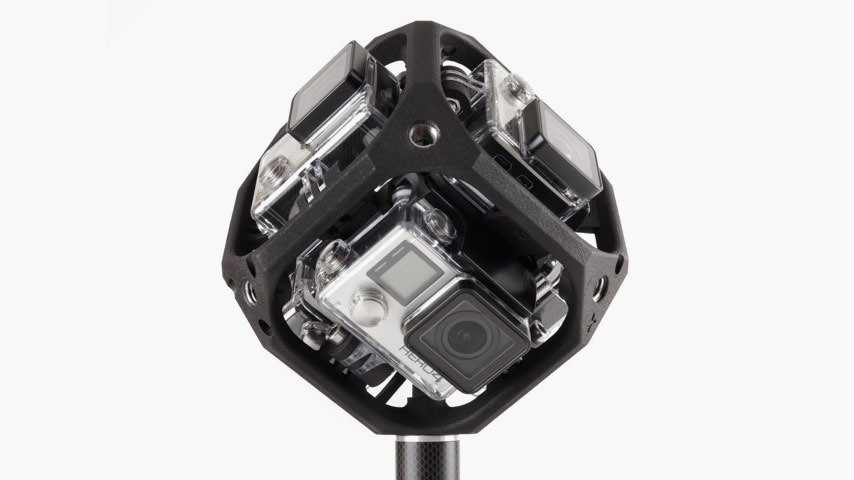 GoPro Partners With Google For Developing This Camera
GoPro is expected to partner with search engine giant Google in the initial phases to manufacture its multi-camera. Go Pro 360 degree rigs have been made available to select YouTube content creator for making videos for Google's new Jump platform. As the name suggests this rig supports 360 degree videos for You Tube.
GoPro Rigs To Bring Advanced Photo & Video Capturing To Masses
Go Pro is working hard towards bringing its innovative and dynamic photo capturing rig to masses by making it smaller and accessible. Go Pro's move in the virtual marketing market is expected to give a much needed boon to the VR market. Similarly like the Go Pro, Jaunt also manufactures such advanced all-in-one camera and software solution for capturing 360 video.