Isn't it ironic how your mobile phone providers claim that they have the best network when you still end up facing so may troubles because of the same? Now you won't have to put up with their lies thanks to new a tool that has been created to identify the real signal loopholes.Ofcom is a telecom regulator and they have come up with a map that identifies the mobile signal strength that are in the 2G, 3G and 4G circles. It covers all the major service providers such as O2. Three, EE and Vodafone even. It claims that the Mobile Coverage Checker tool has a higher threshold and helps in also identifying the call quality and call drops.
Some of the findings of this new tool include:
How two out of five people notice mobile network blackouts in their kitchen and basement among other spots in their houses. Furthermore, they are also insisting that they consumers report of any such issues that they face to their mobile providers so as to rectify it. This is because, if it comes to notice that these firms are providing wrong and misleading information to their customers they might also have to change the information provided to them thereby affecting their goodwill and brand value and everyone knows how highly competitive the telecom industry is!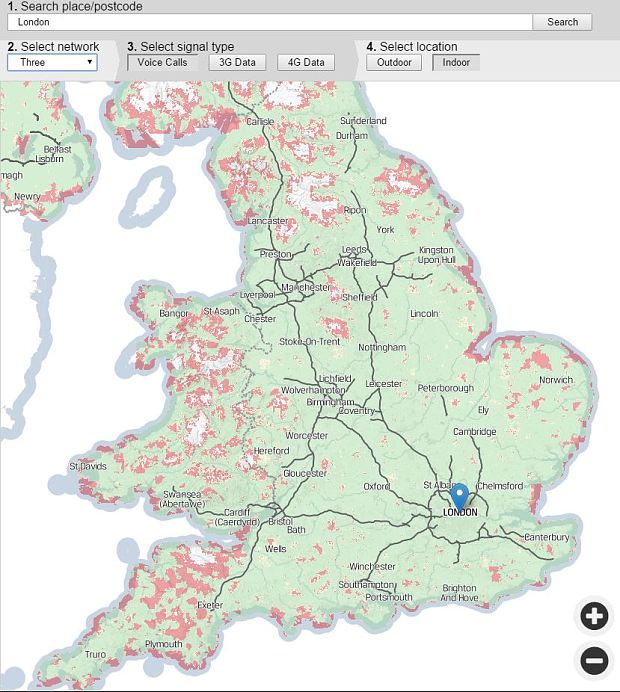 This new Mobile Coverage Checker tool also gives power to the consumers. This means that they can now use the maps to zoom in and find out the strength of the network in a particular pin code. They can even further get information about the strength of the 2G, 3G and 4G networks. It is very helpful when going on an adventure trip or an expedition. With this power to consumers, the mobile networks are forced to better their performance. What's more surprising and amusing is that these maps also provide information about mobile strength outside and inside the buildings! The map also classifies signals based on the handsets that are being used with their respective aerials. This indeed makes the network providers have a run for their money.
The basic aim of the Mobile Coverage Checker tool is to ensure that the customers get a pleasant experience with their mobile service providers. It is also found out that when the network providers inform customers of having a good network, they usually function on a lower threshold which is not correct. It is indeed possible to make calls at such low threshold but it affects the user experience. Why should the consumers bear an unpleasant experience when it is very well possible to get a good one!
Since usually you are locked in a contract with your service provider for about 2 years, it makes good sense to make use of Mobile Coverage Checker to identify the network strength and the issues you may have to face once you get into an agreement with such providers.
This Mobile Coverage Checker has received appreciation from many customers and it is constantly trying to better its performance by delving deeper into the mobile network analysis space.