Even though I might look like a kick back to the Apollo era, however NASA new spaceship is having more room and has been designed to go further than the moon. This means that it can reach to Asteroids and even Mars on the due course.
Orion Spaceship
The launch of the spaceship will be opened for two hours and 39 minutes, which is its launch window. The spaceship has been scheduled to lift and take it's first flight on the 4 December at 7:05 a.m. ET from the Space Launch Complex 37 at Cape Canaveral, Florida. According to NASA, the spaceship is expected to go over a altitude of 36000 miles, which is 15 times more than the international space station in height). The spaceship will be orbiting the Earth twice in the first four and a half hour of its test run. Orion is expected to splash down in the Pacific Ocean, it is about 600 miles away the coast of Baja California. NASA will be getting assistance from the USNS Salvor, the USS Anchorage and two U.S. Navy ships to recover the capsule.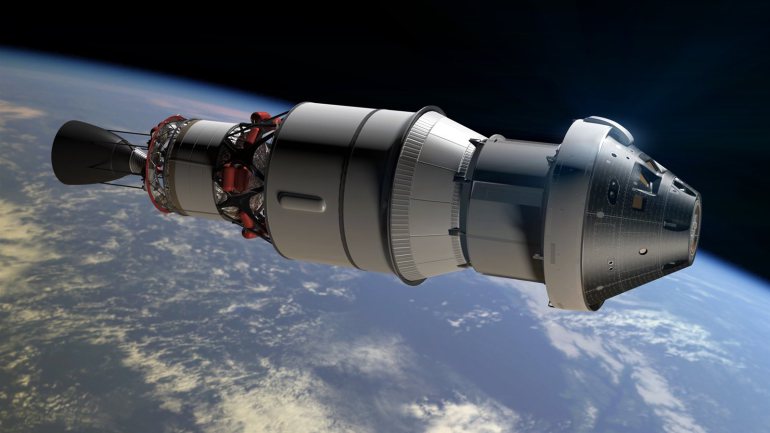 Although this spaceship and is first flight will not having any astronauts, NASA is expecting to learn a lot from this experience and get back in to the spaceflight business. Since the space shuttle pace program ended in 2011, United States has been playing Russia's space agency for launching their astronauts. According to the reports, Orion crew module has been designed to carry upto 4 people on 21 days mission. In comparison to Orion, the Apollo capsules were able to hold 3 people and were out in the space for about only 6 to 12 days.
NASA is currently working on building their own launch system for the spaceship Orion and the spaceship will be launched on the United Launch Alliance Delta IV Heavy rocket. This rocket is currently the largest available around the world. As mentioned earlier, Orion will not be carrying any astronauts but the spaceship will not be going empty in the space. Well, this spaceship will be carrying the names of more than a million people, completely packed on a dime-sized microchip. Momentos are being sent out by "Sesame Street", basically meant for inspiring the students all about spaceflight which includes, Ernie's rubber ducky and Cookie Monster's cookie. Apart from these, a very small sample of the lunar soil as well as an oxygen hose taken from an Apollo 11 lunar spacesuit will also be going up in the spaceship. There will be lockers filled with coins, poetry, flags, music and patches. Another thing which will be on board will be the Tyrannosaurus Rex fossil taken from the Denver Science Museum.
Through this test flight, NASA is hoping to get people back in the space. Through Orion, NASA is also hoping that one day they will be able to take people to Mars. This is the biggest ambition of the space agency.