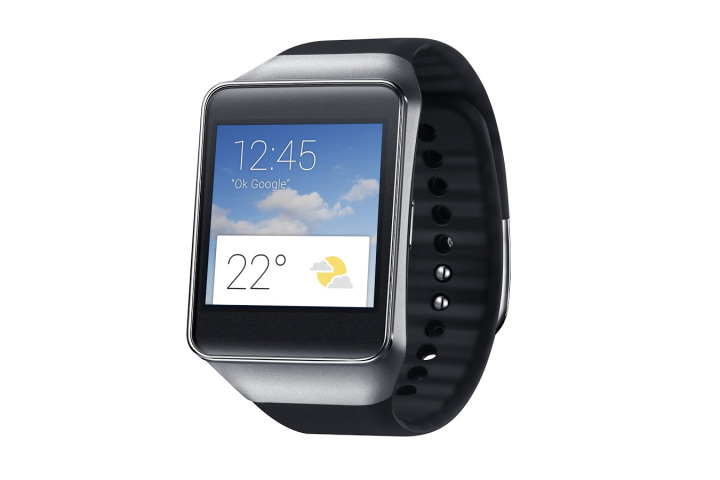 How many times have we not come across a new technology invented in China or Korea or any idea that might have inspired any other company to invest in a new venture? There are diverse makes of watches in the market offering wide range of function from G-Shock to underwater and on the other hand we infinite number of phones and models. Every time you want to spend your cash in the latest model of any of these, there pops up one more extremely advanced version of the both.
The thought of a cellular smart watch it seems to be very unconvincing. But when it comes to a well known Company such as; Samsung, nothing is dubious. If there is any scope or even a single idea that can make difference in life, Samsung is there to fill these gaps for us.
It has been reported that Samsung gear solo is completely independent from their various models of phone and expected to be launched at IFA 2014 in conjunction with Samsung Galaxy S4. This has been reported by The Chosun IIbo, the famous Korean media.
There has been no clear indication whether gear neo will be having the Google's android wear a la the Gear Live operating system or will be on Samsung's Tizen Operating system. But as a remarkable option, this watch will have option of inserting SIM card and the individual wearing this watch doesn't need to wait for making calls from his or her phone but they can directly make calls from this watch. Samsung has already released the other model like Gear 2 and Samsung gear 2 neo at 2014 MWC, this was just six month after their forerunner. It is hard to understand the release of a smart phone and smart watch alongside each other but it does make sense, wherein the smart watch doesn't need any other devices support for tethering.
Reports have been indicating that this smart watch will be probably in following 4 models like SM R130, SM R 320, SM R710 and SM R750. As per the Korean Newspaper, this smart watch is expected to launched somewhere in the month of September. Who will not be looking for a phone which has the ability to make and receive calls not like an additional gadget but which can function like a phone without being connected to another phone by means of Bluetooth.
This is what we can call a completely different genre of watches. Samsung has been in news since the launch of their smart phone Galaxy in the year 2013. Launching a completely product will be adding fuel to fire.
The main target market for this product is the people who are in adventurous field or in sports. Individuals who would rather carry watch more than a phone. Samsung believes that this watch has been made with the aim to keep people connected and also so combat with the current rival companies launching their own low range smart phones.