The Snapchat users faced a frightful incident where they failed to find the '
Best Friends
' feature after a designated app update. The messaging and photo sharing app has decided to remove its 'Best Friends' feature whish helped the users to track the frequently contacted persons for any given user. This update has also introduced a new service called 'Discover' which is expected to bring in news content and advertisement to the Sapchat users but no other specific changes were made in the app.
Majority Of Users Shows Displeasure On Removal of Best Friends
The majority user base of Snapchat comprises of the teenagers who were disappointed with the disappearance of 'Best Friends' feature with the new update. This feature listed the three people who are most frequently messaged by each user. This helps in determining which user is interacting through talking or exchanging photos with the most. This feature was quite popular among the younger users who viewed it as a safe and invasive ways of keeping tabs on their friends and loved ones.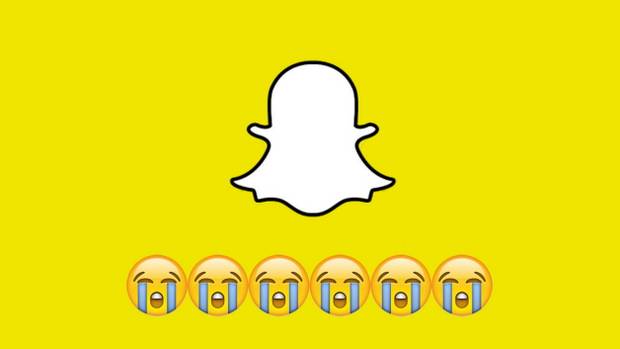 Most of the teenage users felt like having a control over their relationship with this feature. Its departure from the Snapchat has even made some users rejoice who like idea of being able to communicate more anonymously. In simple words users have taken help of the 'Best Friends' feature to snoop upon each other and question their heath of relationship.
Snapchat Brings In New Service Called Discovery
Snapchat has introduced a new exciting service with its new update which would encourage the news organisations to actively use its messaging app. This new service is being called 'Discovery' that would stream curated media content from some of the reputable sources including ESPN, CNN and Cosmo.
This tool would allow the companies to set their own distinct channels that will facilitate in sending stories and media content through the app. Users can easily click on each of the media companies' distinct channels and they would be shown different photos and videos in a beautiful long form layouts along with some advertisements.
This feature shows the overwhelming techno-paranoia among the app users where users wish to have a control upon their relationship and partners in online sphere. Whatsapp introduction of blue ticks which lets the user know when their message has been seen is another example of techno paranoia.
Snapchat CEO Relieves The Users With A Tweet
In response to the great furore and complaints of most of the vocal users Snapchat CEO Evan Spiegel has issued a tweet which states that Snapchat is very soon going to bring back the feature. Even CEO has maintained that it is necessary to hide this feature in some of the distinguished high profile users of this network. The 'Best Friends' is expected to make a comeback with a new update quite soon.
However Snapchat is again going to focus on providing some new great features which would enhance the app and its related services in an overall manner. The Discovery service would be complimented with enhanced and increased app functionality and a much more streamline User Interface which would revolutionize the messaging and photo sharing platform.