Its awesome news that now you can have a wi-fi router that comes without any headache. Yes, the big G – Google has come up with a wi-fi router that is so incredibly simple to use that even a child would operate it with ease. A unique IP address, username and password are all that is required to use it.
One of the Google product managers mentioned that they came up with this idea because of the numerous complaints and problems the people faced. A solution to this problem is the new invention by Google called the OnHub. OnHub has been created in collaboration with TP-Link. It is reasonably priced and comes with the assurance of a smooth wi-fi experience. While OnHub is not yet out in the market, the presales are already flooding with the shipment expected to be released sooner than you know it.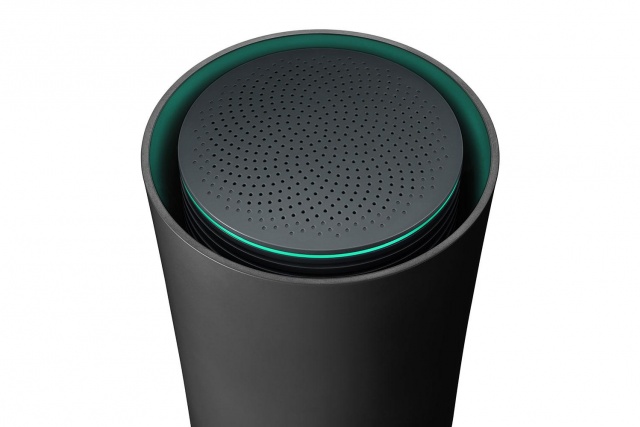 The best part about this OnHub router is the way that it looks. It does not have scary wired popping out from all sides like any other wi-fi device. OnHub is a huge cylindrical device that has lights on the top as indicators and no wires at all. The outer cover is a removable piece and comes in two colors at the moment that is black and blue. It looks attractive and will also fetch you compliments!
The ideology is that Google want its products to be at the centre of your world, literally! So you now don't have to struggle when it comes to flipping routers. It's right there in front of you, all attractive with no reason for you to hide it. This also helps it in catching better signal.
You would be amazed to know, this cylinder has 13 antennas and 12 for casting signal. OnHub also has a separate one that measures for any network congestion. The device is always actively at work to ensue you never face any network glitch.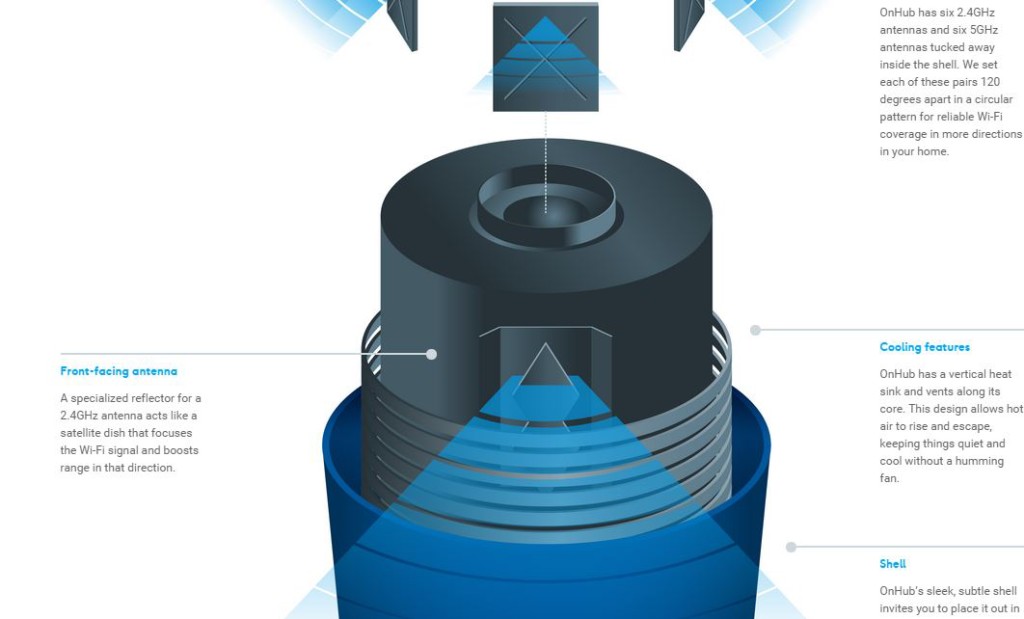 You will be able to have a lot of interaction on OnHub with an app through your smartphone. It is known as Google On and is available on Android and iOS. With the Google On app you can even conveniently set up your router details that include your username and password.
Privacy may get invaded as the company will keep a track about your whereabouts, but that again is true just like Google navigator, except that in this you cannot turn off the feature. Wouldn't be so much of an issue if you intend on staying at the right side of the law! On the positive and more reasonable side, with your preferences in place you can get all your Google requirements in one stop, that is, the Google On. The OnHub is also protective of the data that you use and share, the customized settings help you set your preferences right and discreet if required. With OnHub Google intends to reach the far and wide corners of the earth, thereby ensuring everybody gets a bit of the big G!