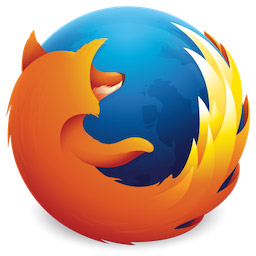 Who doesn't love to have a browser which can perform amazing tricks in order to decrease our pressure and work load as most of our work is carried out online. But due to lack in the knowledge about the browser we fail to make the most use of it. Firefox is considered as the best and the top internet browser that consists of amazing tools in its box. So without wasting much time let us have a look at the unique tips and tricks of Firefox that can help you out in any manner.
User chrome
If you want to be a master with your Firefox then customize it by creating a UserChrome.css file.
Bugging your Firefox
Your Firefox speed can be increased to a tremendous speed in order to perform several tasks at once. If you are a broadband user then the pages can be loaded faster with the use of pipelining. Multiple pages can be loaded at once at good speed.
Close tab button is removed
During some important tasks or work we accidently click on the close tab button which really causes inconvenience to us. So in order to tackle this problem you can simply remove them by going to about:config. By this you can prefer your browsing type, type of tabs and the close buttons that you want to work with.
Amazing screen space
You can easily increase the screen space by minimizing the size of the icons and in order to perform this, go to toolbars > customize > and finally select the "use small icons" option.
Shortcuts for keyboard
If you are aware of the shortcuts of keyboard then you can say that you can accomplish your task within short period of time. Some of the keyboard shortcuts are,
"Spacebar" can be used to "page down".
Shift + spacebar for page up.
F5 can be used to reload page.
Text size can be increased by CTRL + = (equal to sign).
Text size can be decreased by CTRL + – (negative sign).
Go to home page by pressing ALT + HOME.
Find anything by pressing CTRL + F.
By pressing CTRL + L or ALT + D you can go to address bar.
Tab navigating
Navigate easily through tabs by the use of your keyboard shortcut keys rather than using your mouse cursor.
In order to navigate to the forward tabs press CTRL + TAB.
In order to go back to the previous tab press CTRL + SHIFT + TAB.
To open a particular tab number press CTRL + 1-9, here 1-9 represents mathematical number system from 1 to 9.
Completely automatically
This keyboard shortcut may not be known by everyone. By the usage of this shortcuts "www", ".com", ".net" and ".org" can be automatically filled in your search bar by pressing CTRL + ENTER, HSHIFT + ENTER and CTRL + SHIFT + ENTER respectively.
Deleting address bar history
You can delete the history of your task by deleting the URL in the address by visiting to that address that you want to delete and then press delete.
Multiple sites can be opened at once
You can easily open multiple sites at once and to do so, go to menu bar and then click on the tools option and then on the options button. Below you can see "startup" option. In the homepage search box type the URL of the site or the address of the site separated by symbol "I". Restart the browser and you will see different pages getting loaded at a time.
RAM utilization
The RAM usage can be limited if your browser utilizes too much of memory. Go to about:config and then select browser cache and check the disk capacity by "browser.cache.disk.capacity". by default it is set to 50,000 but you can low it as per your RAM's capacity.