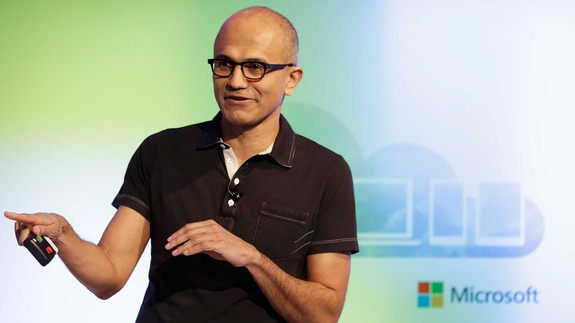 The potential malignant virus, Ebola that has its origin in Africa and spreading like wildfire over the countries of Europe and USA extensively has been recognized as the cult for mass death. However, reports have confirmed that thousand has died in such disease in Africa, while many are suffering the wrath over Europe and USA. This species of virus is totally mysterious to mankind, yet scientists and doctors are researching diligently to develop an antibiotic to counteract such disease. Microsoft Corporation, the biggest IT tycoon in the world, has now extended their collaborative support for tackling Ebola in such countries by providing the doctors and researchers will cloud based application, which will heighten the communication channel between medical experts globally.
The Development of the Cloud-computing Applications
Using the most sophisticated technology and advanced engineering techniques, the team of engineered experts has designed a cloud-based application, which has been provided the identity as Azure, which is guaranteed to provide cloud-computing research works to the medical researchers working on the case of Ebola viruses. This tested software is available to every such researcher without bearing any expenditure. This would facilitate the sharing of research works through such cloud-computing datacenters even from the remotest zones of the world that lacks the accessibility of proper Internet network coverage.
The Announcement of the News
The CEO of Microsoft Corp, Satya Nadella announced their grandeur vision for the advancement in the field of science on 21st October 2014 in a presentation of Microsoft organized at San Francisco. He also made a statement that Microsoft engineers have developed applications that will assist the process of vaccine discovery, thereby making a progress towards tackling Ebola.
Reuters also confirms that the co-founder of Microsoft Corp., Bill Gates has also made a considerable contribution of money for raising awareness and tackling the swell of Ebola. The founder of Facebook, Mark Zuckerberg has followed the footsteps of Microsoft, and donated $25 million to CDC for fighting off Ebola.
The CEO of Microsoft, Satya Nadella also confirmed in their website that research works that are actively progressing in affiliated institutions and research centers will be benefited in getting the full service of Microsoft Azure for exchanging the research works and maintaining a track of the progressive development for warding off Ebola.
The future prospects of Microsoft Azure:
There has been no such proper confirmation provided by Satya Nadella as when Microsoft would terminate the services or change the privacy of the application. But it was clearly stated in their news that cloud computing technology would go a long way in providing a better understanding about the spread and undertaking the preventive measures for minimizing the widespread contamination of Ebola virus. Such provocative measures would be instrumental enough to cope with the virus outbreak.
Microsoft Corp. also stated that this cloud computing development will be a massive boon for researchers in storing bulk data which previously wasn't possible while storing them in local networks and PC's.