The two most popular smartphone developers, Apple and Google, both devote tremendous resources into offering directly competitive products to satisfy the needs of their OS-exclusive users. From cloud storage solutions to mobile payments services, the two service providers mirror each other in nearly every aspect.
Digital assistants make the smartphones at iiNet even more intelligent by providing voice controlled access to many of their most commonly used features such as text and email composition or event scheduling, making these devices even more intuitive to use. The respective digital assistant programs of these two developers are perhaps their most personalized products, and their differences in vision make themselves especially apparent in their operation.
Siri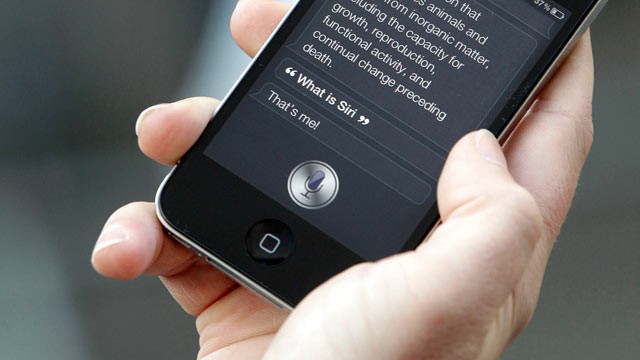 Apple's signature digital assistant program is called Siri, and is compatible with all iOS devices running iOS 5 or later versions. Siri is designed as a total virtual companion, taking advantage of highly complex programming to learn more information about its user and deliver more personalized responses to queries. Siri can even hold basic conversations with the user, employing decorum and humor to more accurately simulate a human personality.
The advanced listening and contextual word processing system used by Siri does provide an unrivaled level of interaction, but this robust operation comes at a price. The Siri program is a substantial drain on battery life, as it is always active in an effort to provide more comprehensive service. This programming is also extremely processing-intensive, meaning that most operations will take much longer when using Siri as compared to the more utilitarian OK Google.
OK Google
This digital assistant takes advantage of the company's world-leading Internet search utility to deliver results for queries made of the system. OK Google is focused more on informational value than entertainment, and although it may not be as conversational as Siri, OK Google does typically offer faster, more relevant results than Siri with smoother operation due to its streamlined programming. Another difference from the Siri program is that OK Google must be activated before use.
Although each of the two most popular smartphone developers presents an outwardly similar image of what a digital assistant can be, fundamental differences in their programming and operation can make one option far more helpful than the other for a given user. Those who value the quality of results will get much more use from OK Google while other who are in the market for a companion in the palm of their hand need look no further than the iPhone's Siri program.