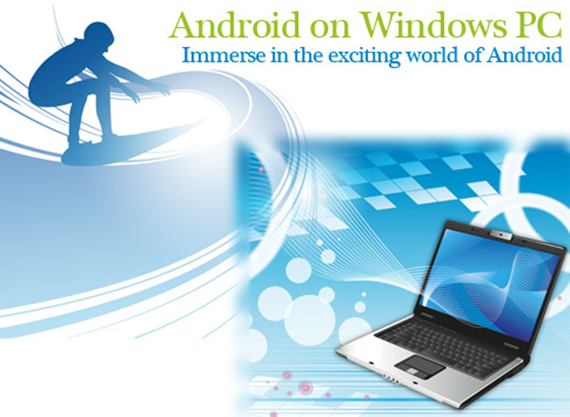 Installing an Android application in the personal computer is a quite tougher task while comparing to the that of Android smartphone. You cannot simply install the android applications directly into your personal computer from the operating system of the both are totally different. Without using the appropriate emulators, you cannot install the android applications on your personal computer.Basically executable files on both operating systems of different, we cannot install windows applications in android and in the same way, we cannot directly install android application in windows personal computer. In order to install it, we are using an external source of software called android emulator. Here I have listed out the top class android emulator for your windows personal computer.
BlueStacks:
As far I have seen, BlueStacks is the one of the best android application players that is available in the internet. You can grab the free version of BlueStacks from its official website. If you want to play android games on your personal computer, then Blue Stacks might be a perfect option for you. You can play your Android applications, games in the BlueStacks with full screen mode. By simply pressing F11 in theBlueStacks will bring you a high in-class full screen experience in your mobile. Even you can download unlimited applications and games from the Google play store by simply entering the email id of yours. If you have windows 8 touch panel laptops, then it might be a wonderful experience for you. BlueStacks supports touch interface that enhances your interactivity of the application.
Virtual Box:
Like BlueStacks, Virtual Box is another application player for Android that enables you to install android applications on the Android device. Whatever may be, you can install any sort of android applications in the Virtual Box. It offersthe same feature similar to the Android mobile devices, you can see homescreen buttons and so on.
Official Android Emulator:
This edition is released by the Google Inc., and it is especially dedicated for those people who used to develop Android applications. They can install and test their programs in this android emulator. It comes with the Google Android development kit, Google wants the people to learn android technology and develop new applications for their operating system. The person who were developing their own application can test it in their program, since it doesn't harm your personal computer.
YouWave Android Emulator:
YouWave Android Emulator is another best in class android emulator that bundles with various tools for running Android applications on your windows personal computer. YouWave Android Emulator has many additional features for a better experience, but the trail version of YouWave Android Emulator will only work for 10 days, due to that disadvantage, it has been placed in the last place on the list.
If you want to install android applications or games on your windows personal computer, then you can use these emulators for running Android applications. Stay tuned to this blog for more updates.