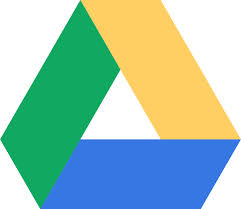 Cloud computing is the latest technology that deals with the storage of data. Cloud is basically the storage platform that manipulates and handles the data. If we store our data in cloud then we can access it from anywhere in the world with the help of internet connectivity. The concept of cloud is very simple. We simply pay for what we use and for how much we use. Nowadays cloud computing is very common and is used by every company especially small units. It helps to manipulate the data online and also work space available is very flexible.Cloud computing is commonly used because it allows to share the large amount of data with anyone and the accessibility is very easy to it. The main feature is that it is very secure. It reduces lot of cost of the company as they don't have to buy the complete physical servers and these servers are very costly to buy and also huge environment is required to set up them. So overall server setup requires lot of revenue and maintenance. So it's better to use the concept of cloud instead of using this.
There are many cloud computing tools that are available for free of cost but if your data is very huge and if security is the main concern then one can use private cloud for this purpose. In this post we will discuss about some free tools for cloud computing that we can use for low level business or for personal use. So let's proceed and discuss about it one by one.
Google Drive
The google drive is the cloud service is developed by google and it allows storing and sharing of data. It includes online applications like spreadsheets, presentation space, and word processing space. One can store as many files of these programs he wants for free of cost. And also additional 5 GB space is provided for the storage of videos and other documents which are not created using this drive.
Microsoft Sky Drive
This is another fantastic cloud storage application that offers free storage space and the space provided by this application is more as compared to other cloud-based storage applications. It has advanced feature named "forgot something" feature. This amazing feature allows you to handle your desktop remotely to reprocess and retrieve files that you may have overlooked or forgotten to upload to Sky Drive due to some emergency work or by mistake.
Symform
Symform is the result of communities that have been created and they come together in order to share server space available. Basically what happens is that you offer the spare or left space that you own on the local server or computer which belongs to you, so this allows others to save and load some of their encoded files on your server system or computer. And in return you can get half of that space from Symform as the token of membership for absolutely free. Let's say some oneoffer up to 500GB of its local storage space which is available, so in return he will getfree cloud storage space of up to 250GB absolutely freeof cost from Symform. And he will also get 10GB free storage space simply for signing up. So in this way the community of Symform works.
So these are some amazing and trusted cloud computing tools that are available for free. But it depends on the requirement of the customer that what kind of cloud service he wants and this is dependent upon the amount and quality of data. For big companies free tools will not be just enough as for them security is also major concern. Hence they prefer private cloud. But for small business these tools can help a lot. So these are some free tools that are best based on my experience and online stats. But if you know any other free cloud services then please share it with everyone by commenting below.