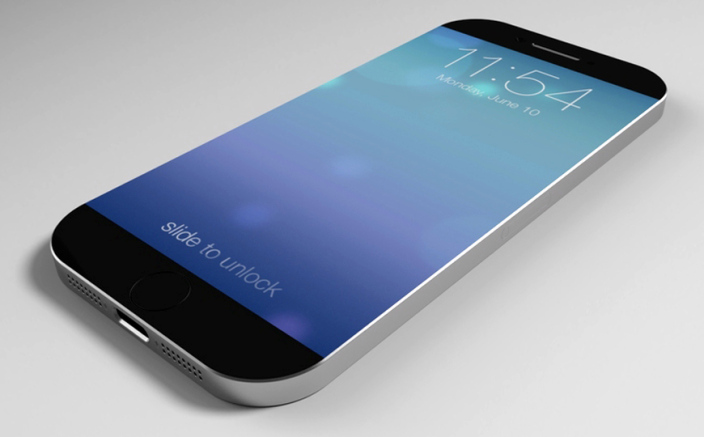 Apple Inc. has been hit by some pre-release problems casting a dark shadow over its release date/schedule, which is supposed to be in September this year. Rumoured to sport a complete new look & feel, the iPhone 6 is rumoured to have significant improvements when compared to its predecessor, the iPhone 5S. Most important of which, is the availability of a 5.5-inch version, a first by Apple as it seldom produces large screen cellphones. It is also supposed to be the slimmest device ever produced by Apple though packing a significant punch in the hardware department as it is going to be powered by a brand new A8 chipset complimented by iOs 8. Despite such impressive changes, difficulties have arisen while incorporating them in real time production. The entire scenario has been discussed below: –Culprit: –
The slimness of iPhone 6 can be branded as the main culprit responsible for the production snags. The display system, which involves the presence of a backlight, required some tweaks to accommodate the size changes of the device. Initially, it was considered that a single layer of backlit firm will be incorporated in the device, but after it was noticed that this caused faulty visuals in terms of colours & brightness, it was decided to add a further film of backlight to acquire the desired results. Another problem faced was related to the larger 5.5 inch version, which involved an in-cell tech responsible for eliminating one of the backlight layers thus maintaining the device's thinness, also facing production delays.
Effect: –
The 3 primary suppliers which were assigned to deliver the screens were rocked by this change of design as production was already underway. Well known for their strict delivery conditions, restrictions & deadlines, Apple put a lot of pressure on such suppliers as they scrambled to make the necessary changes in the minimum time possible as a millions of dollars worth of revenue was at stake not to mention the reputation & integrity of their corporations & Apple as well. Suppliers involved are namely: – Japan Display Inc., Sharp Corp. & LG Display Co. Ltd. Quality cannot be compromised to meet deadlines, as this would result in glitches & flaws in the actual device, which would ultimately impair user experience. A lot is at stake here, as Apple needs to maintain its release date for iPhone 6 in order to exploit the end of year marketing season, which is much responsible for its economic well being.
Endgame: –
Apple claims that such problems will not in reality force them to alter their release date as they stated such problems were common in production circles. They are confident of achieving the finished product, ready for release & subsequent production by end of September at the very most.
As always, it ensures buyers of the device's quality despite production problems & are confident that iPhone 6 will leave users befuddled with its sophistication, power & grace. Let's hope customers can share such confidence when it comes to the actual device as iPhone 6 is an eagerly awaited device by users worldwide.