Self driving automobiles and most importantly the 'car' are on the verge of becoming reality within a few years from now on. BMW has just made some serious reshuffling of its 'i' electric car division in order to give more focus on the self driving cars. Now BMW's electric car division will be seen as a pivotal development centre for improving and developing the budding self driving tech which it has developed in the last few years. This move is seen as an desperate attempt by the BMW to streamline its self-driving division in order to counteract the growing competitive edge in self-driving segment.
It should be noted that the Tesla's ambitious Model 3 is expected to hit market next year while other rivals like Audi and Porsche will be coming up with their all-electric car by 2019. Combining the two divisions together will give better time to the BMW to pursue its goals and ambitions at a breakneck speed. Completely battery powered car like BMW i3 failed to gain same amount of popularity and rage among the consumers last year resulting in embarrassing 25,000 sales while the competitor Tesla got whopping order of 370,000 for yet to be launched Model 3.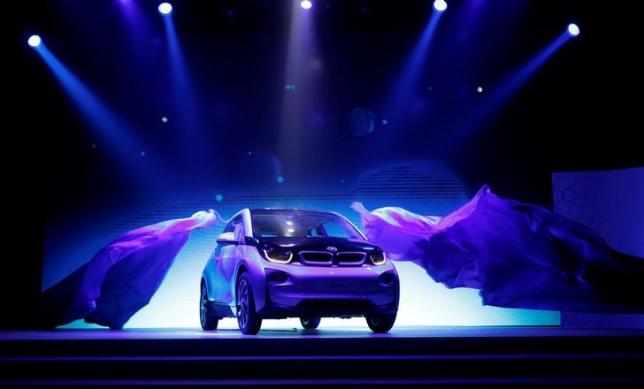 BMW set to compete with ride hailing services
BMW can be the first major car manufacturer to come up with its fully autonomous vehicle within next two years. And it can launch a ride-hailing business service with its fleet without the need of hiring or paying any drivers. Autonomous cars will give a significant edge to the car manufacturers over the ride hailing companies like Lyft and Uber.
It is worth noting that car manufacturer understand the business potential of the ride hailing service and quite recently Toyota has agreed to invest in Uber while Volkswagen is investing a relatively smaller ride-sharing company called Gett. Volkswagen has reportedly invested about $300 million in the Gett which speaks of the potential seen by the car manufacturer in the budding ride-hailing services on global scale.
It is expected that BMW will also partner with some the established ride-hailing companies and mainly in China in order to improve its autonomous business possibilities.
Autonomous cars are our future
Google and Apple are already working on the autonomous cars for years now and they had helped in increasing the popularity of these cars in its own way. But they lack the manufacturing resources at the moment while on other hand BMW has both the manufacturing capability along with ever evolving and advancing selfless driving tech.
The sale of incredibly autonomous vehicles is expected to gain traction by the year 2020 and by 2025 it will become a part of the human life. It will do ways with the having driver or permanent human active input overall. Experts believe that China will emerge as the first market to see the emergence of the autonomous cars on a larger scale due to its huge size. On other hand China is also known to implement necessary technology at a faster pace than any other nation in the world. It can be understood from the fact more number of electric cars were sold in China in last year than any other market due to availability of the necessary infrastructure.