Google had begun its Android One mobile phones project with an aim of expanding its mobile based advertising channels. Android One phones were expected to offer stock android experience to the users in a rich and influential manner. Apple on the other hand has released a new version of iOS and Safari browser, which comes, loaded with the feature of blocking ads on the websites. This approach has found a huge support from the consumers, which is not at all a good sign for the Google as it thrives on web advertising. Google should look forward towards increasing the reach and penetration of its affordable $50 Android One devices which can help in taping the mobile advertising in a big fashion.
The lackluster response to first phase of Android One Phones
Google Nexus devices come in the premium Smartphones category with a price tag of anything above $250 and it also offers pure stock android experience along with better specs. Google had extensively tried to popularize its first phase of $100 Android One phones in India last year but it simply failed to attain the commercial success due to low end specs.
The partner OEM MediaTek had provided the chips to power the $100 Android One phones but it was simply snubbed by the consumers due to availability of better alternatives from Chinese phone manufacturers at the same price point. Google is looking forward to reboot its Android Plan by popularizing next phase of $50 phones. This segment doesn't have much competition and offers a great way to reach out to a wide base of consumers. Unfortunately, MediaTek doesn't provide any such processor which can be bundled within $50 phone.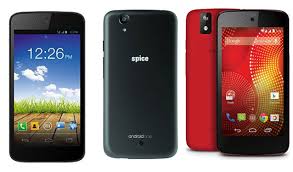 OEMS will have lesser profit than the Google with $50 phones
Google partnered with Indian OEMS namely Micromax and Spice to manufacture its $100 Android One phones. But selling $50 Android One phones will make it extremely for the Indian OEMs to generate any profit from sales and on other hand Google will reap benefits and revenue through its mobile based advertising on these phones. OEMs will only be willing to work on such low cost device if Google offers to give cash incentive or share its ad revenue with them.
Indian OEM can generate some additional revenue by branding and selling as well getting paid for pre installing third party apps on the phones. And in a way it will be a better option for the partner OEMs rather than giving a complete free ride to the Google.
Get Intel help in building $50 Android One phones
Google should look forward towards getting the help from Intel in building its ambitious $50 Android One phones. Nexus type approach should be taken wherein Google can hire one or two sub contractors for building its own low cost Android One device. Intel chipsets are fairly priced and offer quality performance which can be harnessed in the Android One phones to offer a better, robust and reliable user experience to the end consumers.