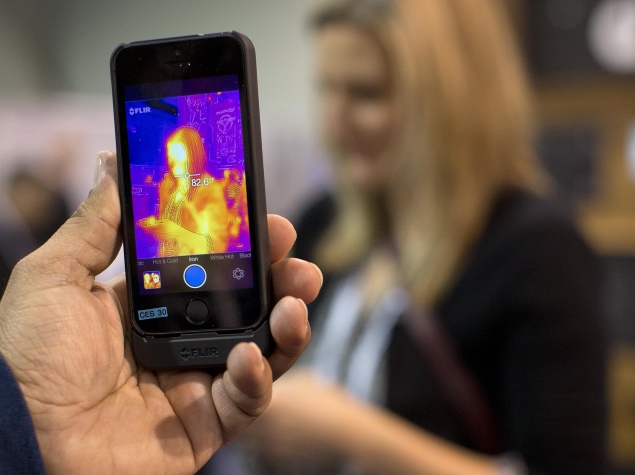 Our Phones are one step close to become superheroes, finally!!! Seems, really great to be able to give powers to your phone to allow it do things that you only see being done in television or on the big screen. Getting into this Hi-tech generation, we have come to a point when our phones will be able to do and detect stuffs that look pretty amazing on the first site. It would be nice to be able to get into the thick of things of the mediums in life through our phone and making the walk steadily with our phone. Be its visual gatherings, connecting us to amazing objects or whatever, such superpowers look really great to go with.
So what is there to be seen?
Definitely, thermal imaging is a strong source for detection. It has been one of the most powerful and advanced techniques that has been discovered in order to advance our vision. Our vision is limited to only a small portion of the electromagnetic spectrum and thus our viewpoint of each of the light's characteristics is also very limited. Thermal energy has a much longer wavelength than the visible wavelength and thereby, human eye is not able to detect it. But, with the evolution of thermal imaging what we find is that .The spectrum is expanded allowing us to see heat basically. This will provide the ability to view in dark conditions. FLIR One is such an addition to the phones with thermal imaging technique letting us to see in the darker and poorly lit environments.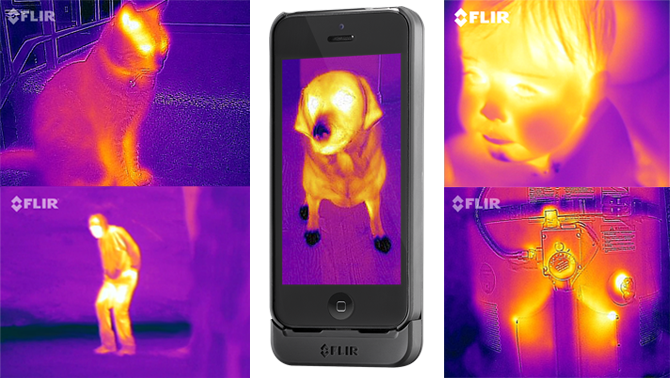 This feature will allow us to be able to pin point objects that our naked eye is not able to visualise. Obviously, this is going to be of massive use and will create a lot of avenues to be worked on. Be is finding your car troubles that are so miniature in nature to be seen or find objects in the dark with ease. All this, just with your phone that hangs out with you all the time. Definitely, something to talk about.
Also, this will allow your phone to click picture in various forms with making scarier or funnier looks to the pictures with a single click. This is a greater advancement and a cutting edge tool to deal with. Definitely, much worth it.
The other side:-
Well, you would have loved reading the section above and dreaming about your phone doing it but there is one particular point that just might stop you from striding onto this tool. Money is driving object in this world and that drives the tool too. Simplifying the fact, the tool would cost you around $350!!! Well, you can use this tool to go hunting in the wild at night, that is on a funnier note but on a serious note, you will find your bank account frozen. There is still time to get along with this tool and giving powers to your phone, at the moment trials and correction are the viewpoints.