Virtual Reality has slowly emerged a new sporting segment for the tech companies which have huge public interest and an inquisitive demand. VR cardboard boxes came into being in 2014 and since then a wide number of companies has launched their own VR gear to offer an engaging virtual reality experience to the consumers. Google Cardboard was simply a fold-up virtual reality headset which was disposable in nature and has to be powered by the smartphone. On other hand Oculus Rift was a high class VR headset which offered more engaging and enthralling virtual reality experience with its stable flow of content and a promise of more refined content in future.
Google idea of introducing the VR Cardboard was simply to gauge the demand and popularity of the VR platform. Now after two years Google is all set to take up the VR segment in a more robust and competitive fashion through Google Daydream which will leave other tech companies far behind. Google has recently launched a VR platform called Google Daydream which is essentially an Android-based virtual reality platform.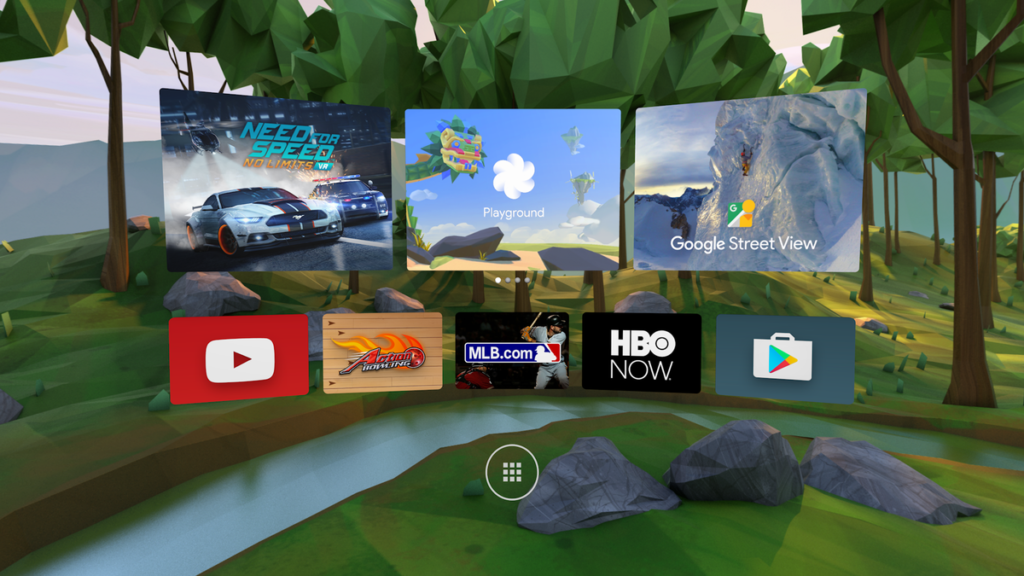 Daydream set to revolutionize the VR segment
Gear VR has a steady flow of games and VR video content which can be watched the headset. On other hand mobile VR will offer similar kind of VR content without the need getting yourself entangled the large amount of wires. Sadly the current range of mobile devices will not be offer the Google Daydream platform but Google has brought in a number of Android OEMs who has agreed to produce such Google Daydream compact able devices in future. Google will be bringing a new VR Play Store will showcase all the VR apps and it will introduce 'worlshots' in place of common screenshots. Worldshots will be 360 degree free frames which can be viewed in the VR mode for better VR experience.
Soon phones will be able to support Daydream platform
Google has already published the list of features which ought to be present in the mobile devices to offer a good virtual reality experience to the users. Specs mainly revolve round having the right kind of sensors, processors and display to play the apps from the Google Daydream platform. Google has stated that a number of popular Android OEMS like Samsung, HTC and other will start offering devices compatible with the Google Daydream specification by the end of this year.
VR mode in the Android will currently focus on lower latency, performance and VR system UI will be enhanced to allow quick seamless flow of notification when a user is viewing VR content.
Daydream apps will offer high quality and performance
In order to turn any Google Daydream platform a success it is necessary to have large amount of high quality apps on it. Google has stated that it has taken a very strong stance on providing extremely robust apps on the Google Daydream platform which will offer high quality, image latency and performance to the users. VR is all about offering enthralling and exciting virtual reality experience and it can be only achieved with range of high end apps. The two creators of popular game engines for the VR platform namely Unity and Epic has already announced support for the Google Daydream platform.