A report from United Nations had estimated that more than 3.2 billion people are online in the world. Which means that only 56.6 percent of all human races residing on this planet is left out without internet access. Even the growth of the people getting connected to internet has slowed down in recent years from 7.4 percent in 2014 to 6.9 percent in 2015. But there has been progressive trend in 2015 powered by the efforts of the Facebook and Google to cut down the costs related to internet access.
Google reveals huge ambitions to connect the world
Google has undergone a restructuring where it has propped up a new parent company called Alphabet. Alphabet has a highly advanced X Labs division which is all set to start the Project Loon in a bid to connect the world. Google has developed some stratospheric helium balloons under this project which be used throughout the globe to provide high speed LTE connectivity to the mobile devices.
Google had tested it balloons in 2015 which helps in connecting the devices in places like New Zealand, Australia and Chile. Google had partnered with local telecom operators like Telefonica and Telstra to make these balloons work.
Google's Project Loom is getting great reception from the countries round the world. Quite recently in October it announced coming to an agreement with Indonesian government for testing the Project Loon. In 2016 Google will partner with three largest telecom providers to serve the nation of 250 million people with its Project Loon balloons.
Facebook setting its own missions for increasing the access to internet
Facebook had revealed its plans to use solar powered drones with 42 meter wingspan to beam internet access. These drones will be loaded with laser and radio links which will be beamed upon the special ground based receivers for increasing the access to internet. Facebook has conducted successful test of its drones and it will bringing into regular operation in upcoming months.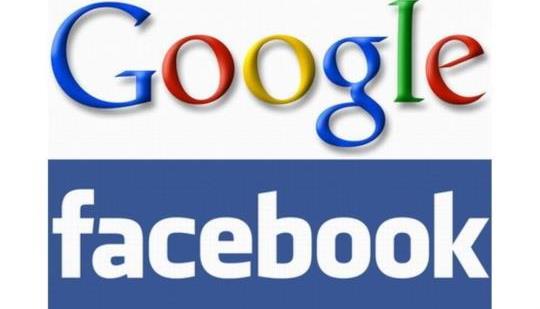 Facebook joins Alphabet in increasing the access to internet
Facebook and Alphabet are now using their combined strength to lobby the international agreement in support of high altitude craft for Internet access. Furthermore Facebook had also struck an agreement with a French company named Eutelsat for using the AMOS-6 satellite to provide internet access in the African region.
The dreams of Facebook and Google of connecting the world are not just focused on increasing the internet access but it also caters their own benefit. Both the company's image will be boosted on the global scale along with this they will gain valuable audience for showing ads and reaping from it. The competition is quite stiff in the telecom sector throughout the globe as more and more internet savvy countries are emerging which needs uninterrupted access to internet.
Alphabet has even stated that its Loon Balloons can turn into profitable investment if the telcos rents it for expanding their networks. In short it can be said that Facebook and Google aim of connecting the world showcases a unique blend of the charitable and business minded thinking.