Microsoft recently unveiled its latest and greatest handset, its flagship smartphone Nokia Lumia 930. Last year the Korean company also realized a beautiful device, 3
rd
generation Phablet in the Note series. Many people are confused. Which one to buy, Nokia's master piece or the best Phablet money can buy? Below is a comparative review of both these next-gen smartphones to help the customer decide which one to purchase.
Physical Appearance: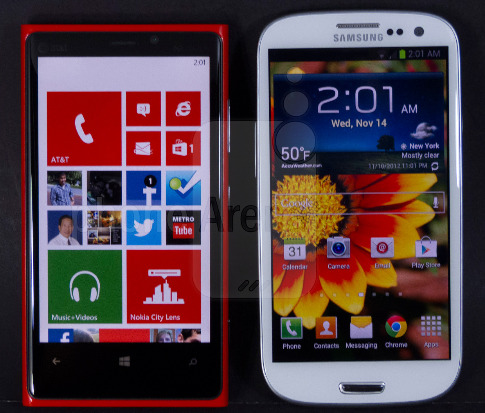 By all means, Samsung Galaxy Note 3 is thicker and bigger than the Nokia's Lumia 930. Inspite of the difference in size, they weigh almost the same. With a difference of just 1 gram, Nokia Lumia is lighter at 167grams and Samsung Galaxy Note 3 measures 8.3 mm in depth, 79.2 mm in width and 151.2 mm in height having a weight of 168 grams. It is available in a number of colours – red, black, rose gold black, rose gold white, pink and merlot red white,. Nokia Lumia 930 measures, 71 mm in width, and 9.8 mm in depth and 137 mm in height having nearly the same weight just – 167 grams. This Microsoft flagship has many colourful shells to choose from. You can switch the back panel as per your mood and wish.
Display:
As the size of the Nokia Lumia 930 is smaller, it also has a smaller display than the Samsung Galaxy Note 3. Nokia Lumia 930 only has 5-inch ClearBlack display which is an OLED display with a resolution of 1920 x 1080. On the other hand, Samsung Galaxy Note 3 has a larger screen which is 5.7-inch full HD Super AMOLED screen having the same resolution as Lumia 930 – 1920 x 1080.
Processor and Operating System:
Nokia Lumia 930 is powered by a Qualcomm chipset. The Qualcomm Snapdragon 800 quad-core processor which is clocked at 2.2 GHz. It comes with the latest and the greatest Windows 8.1 operating system. On the other hand, the Samsung Galaxy Note 3 has 2 variants. One with Qualcomm Snapdragon 800 and the other one with Exynos 5 Octa 5420.Its powered by Android 4.3 Jelly Bean.
Camera:
As Nokia Lumia 930 is newer it has a superior camera which is quite obvious. The Nokia beast comes with a 20-mega pixel PureView camera. With dual LED flash (obviously) in addition to that there are four directional microphones with Surround-Sound.
Samsung Galaxy Note 3 only has a 13-mega pixel rear-facing camera and 2-megapixel front facing camera. It also comes with a BSI sensor, LED Flash (obviously), auto focus with smart stabilization, zero shutter lag too.
Memory:
Samsung Galaxy Note 3 is backed up by 3GB of RAM and 32 GB internal memory. It's expandable to 64 GB via as it supports a microSD slot. Meanwhile the Nokia Lumia 930 has 2 GB of RAM and 32 GB of internal memory. But it is expandable up to 128 GB which is simply insane. It has a microSD slot too. Microsoft gives a bonus of 7GB free Microsoft OneDrive cloud storage.
Battery:
Samsung leads significantly in the battery department. It comes with a huge battery with a capacity of 3200mAh. Here is where Nokia is bad, only 2450 mAh battery. It isn't bad but Samsung brings something bigger to the table.
Summary: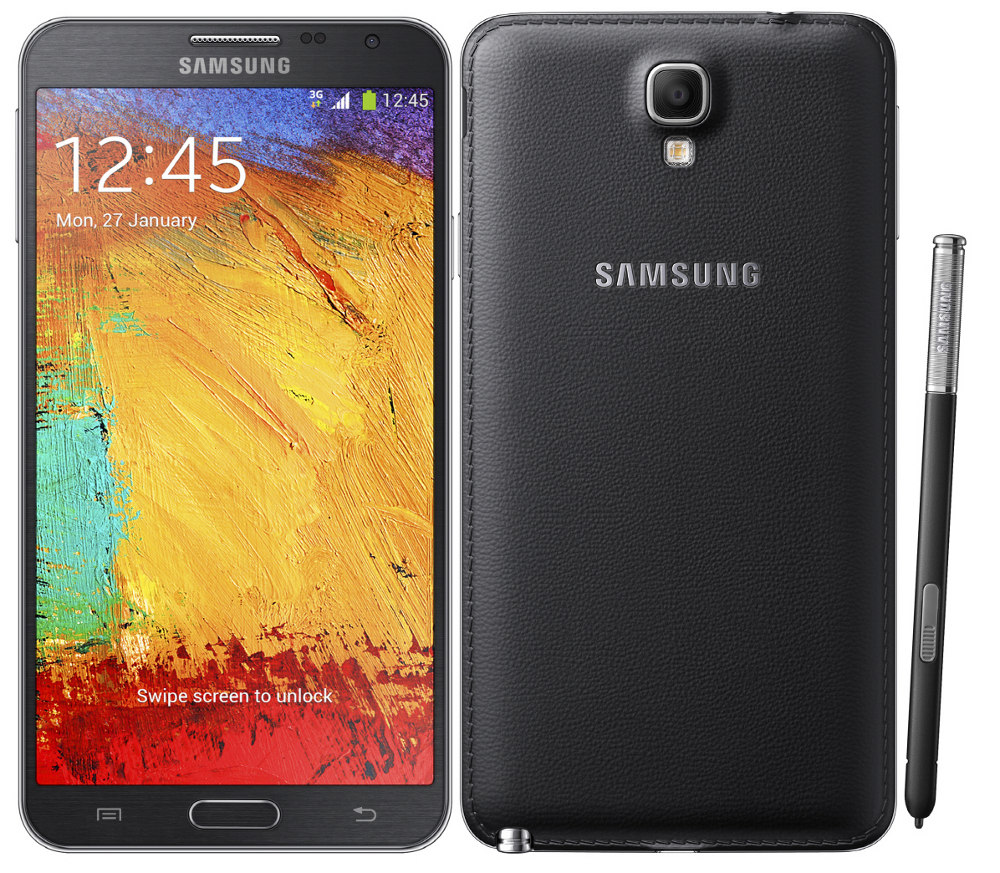 Samsung Galaxy Note 3 and Nokia Lumia 930 both have their own pros and cons. Samsung galaxy has a stylus. Or S-Pen something which Samsung wants us to use rather than stylus. It comes in handy at many places for takes notes and stuff. Samsung has its gimmicky TouchWiz skin on the top of Android which is gives the user a very comprehensive experience. It has beast of a battery which is clamed to last a day long.
Nokia Lumia 930 has its plus points too. It has a better camera. And Note 3 comes nowhere near when it comes to the build quality of Lumia 930. It has a very simple and clean user interface. 7 GB free cloud storage and many more.
So in the end it comes to what you want, a big battery, a Phablet, a phone for geeks then go with the NOTE. But if you want a simple to use phone with good built and great camera the LUMIA should be your choice.