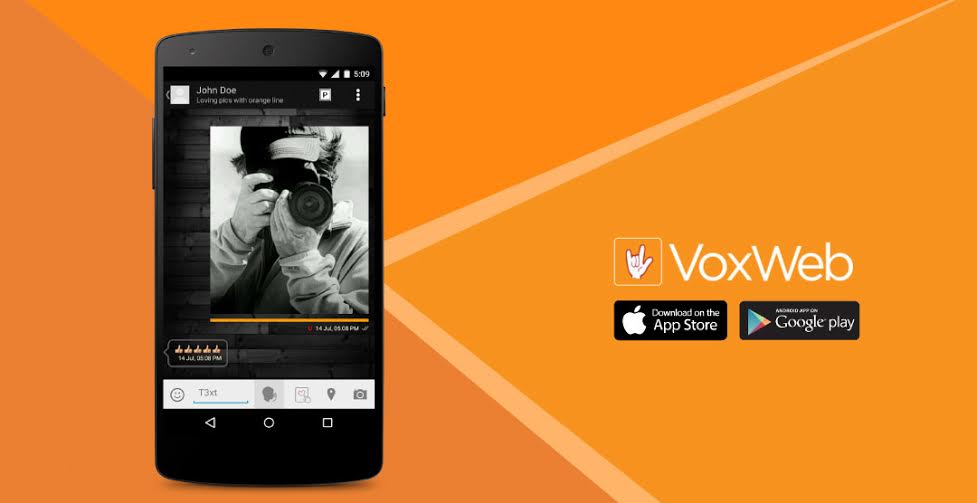 Photographers are known for their distinct tastes and things that they try to do and accomplish. Their tryst with speaking pictures is more or less the same. For quite some time now, the photographers are trying speaking pictures as a new arena for showcasing their talents to their clients. So what is it that is driving photographers towards speaking pictures app called Voxweb? Here are the top things:
Equal platform: While capturing speaking pictures, all that a photographer can use is a smartphone. There is no distinct advantage to one photographer with respect to another. Usually, photographers leverage superior technology to get good images. Therefore, making an assessment of photographers that way is very difficult. Voxweb ensures that users work on the equal platform and have to toil as hard to get a good picture.
Voice – Image: A great photographer wears a lot of hat at one time. It ranges right from taking great images to a great chemistry with the subject. It is very crucial for the photographers to evolve themselves and master the art of both technology and human emotions. With latter being more important. Since speaking pictures demand a perfect harmony of both the aspects of human emotions, a photographer's skills are pushed to the boundaries and they need their absolute best to pip the others.
Publicity: With voice images, people tend to get more interaction, hence a lot of publicity. There is a reason why people around the world are more inclined to getting to the world of audio images. It is because of the access to the world of an infinite source of publicity that it manages to get an apt photographer. Since this trend is relatively new, the interaction is very much limited. But it is expected to improve as and when more users get onto the bandwagon.
No scope for confusion: While some photographers tried their hands on videos, others were not that keen and even the ones, who tried, came back to the old ways of photography. The reason was because it could never strike a chord with the user and ultimately failed. Speaking pictures do not leave any room for confusion and make sure that people get what they want – a flawless experience. The speaking pictures are marked in orange line and that makes it easy for users to identify which are audio images which they can play.
Voxweb is the new age revolution that looks to change the way people live their lives and share images. Right from photographers to runners, everyone is getting onto this craze of speaking pictures and is taking the audio selfies. It looks as though the orange lines would soon establish itself as the true north of image sharing, and speaking pictures.
Voxweb app that helps users take audio images is available for free download from the app store and Google play store. There is no cap on how many images you can take or share. That's another reason why people across the globe are wholeheartedly embracing it.