A sensational Vtech hack has come into light where a hacker got access to the pictures of the customer's children using Vtech toys. Vtech is a Hong Kong based reputed children's toys and electronics manufacturer company, which boasts of huge popularity. A computer has been able to bypass the security and got private details of the customer's children, which included pictures and addresses. This Monday Vtech has made a confirmation of Vtech hack, which has left more than five million customers affected. Vtech has also suspended trading of its shares in the view of this Vtech hack on the Hong Kong Stock exchange.
Vtech is working extensively to counter this hack effect
Vtech has a variety of products under its portfolio, which are exclusively designed for children. Vtech is known to manufacture child friendly tablets, smartwatch and a variety of technological products like cameras and others. These gadgets allow children to get connected to the internet and chat with their parents. This particular hacker has claimed to get access to the achieved chat logs but fortunately, he has no plans of releasing them. However this hacker has already released few audio recording wherein children are heard having a simple conversation with their parents.
In view of this delicate hack involving loving children the US states of Connecticut and Illinois has started their own investigation. On other Vtech has refused to give any comments on this matter.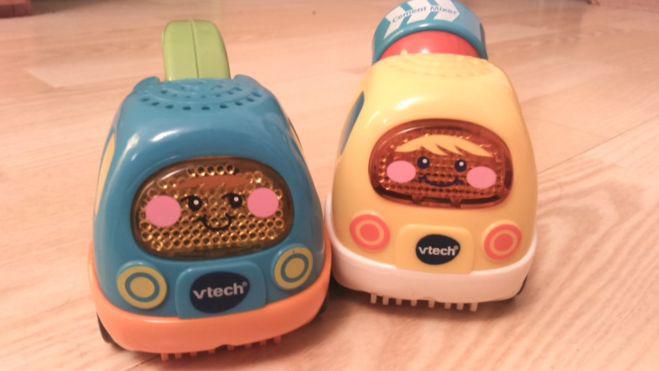 Vtech cautiously takes the hacking debacle
Vtech has recently released a statement where it confirmed the hacking but it refrained from making any references to the pictures or audio recordings. The amount of damage done from the hack is still being kept under tight warps. However, Vtech has assured that no credit card or the social security data has been stolen by the hacker with this hack.
Vtech is facing the ire of the security experts who are rounding up the children toys manufacture for failing to provide essential and basic protection against such hacks. Security experts had made it clear that Vtech didn't have any sound basic or essential counter measures and protection placed to safeguard its customers data from such cyber attacks.
Vtech website was vulnerable to cyber attack
An Australia based security researcher named Try Hunt had posted a detailed breakdown of the Vtech services being run on its website. The data analyzed by Troy reflects the lack of basic protective measures against any kind of cyber attacks on the company's website. Troy has stated that all kind of communications were being done over the unencrypted connections. This simply means that all the personal data such as passwords, parent's details and other sensitive information related to the kids can be transmitted and hacked without much trouble.
Security experts have also given stiff warning about a possible attack on the connected toys manufactured by the Vtech. The toys and other electronics manufactured by Vtech are quite vulnerable to any cyber attack. Vtech has taken down about 13 services on its website as a precautionary measure.