Computer accessories market is filled with innumerable number of rubber keyboards which can be used with the PC, laptops and tablets. And when look at the Vensmile K8 it will appear like any other flexible keyboard but in truth it much more than a gimmicky keyboard which can be bought from any novelty store.
Vensmile K8 is a cross between a fully flexible keyboard and fill Windows computer. Vensmile has performed a great work in bringing in a refined design with pocket friendliness and great specifications to match the today's generation needs and requirements.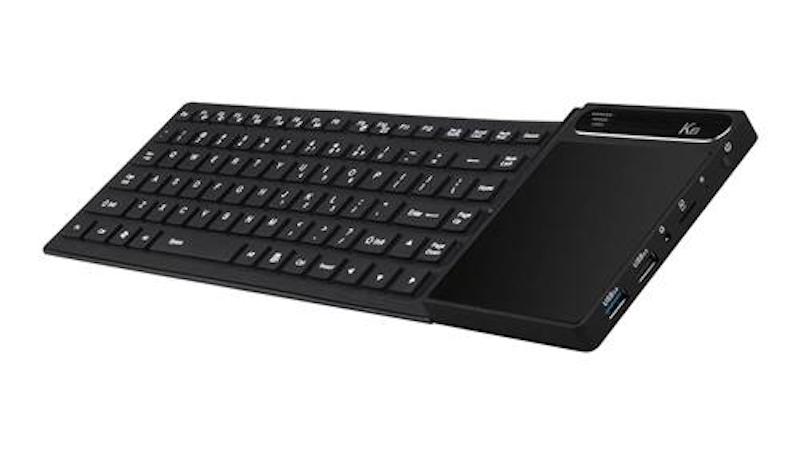 Features of Vensmile K8
Vensmile K8 not just offers a roll-able rubber keys but it has enough power in terms of specification to perform low to mid level of memory intensive tasks. The attached box reveals a touchpad, powered by 4GB of RAM and 64 GB of internal storage. On processor front Vensmile comes loaded up with Intel Atom X Z8300 processor which runs great on this device.
No screen but options to turn any TV screen into computer screen
A computer without a screen is completely useless or can simply turn it into a junk. Therefore in Vensmile K8 users will get HDMI functionality with VGA video output which will help in connecting the keyboard with any TV.
Users can even connect their device to the antiquated projector and work on your immediate projects or watch movies and videos in a simplified fashion. Removing screen helped in introducing the roll-able form factor which will allow users to take it anywhere they want and plug it to any screen to enjoy the complete potential of a small, pocket friendly and affordable device.
Portability is selling point of Vensmile K8 which can be easily folded up and can be put in pocket or backpack without taking up much space. Vensmile comes loaded with Windows OS which is the most widely used OS in the world and the best thing is that you simply fold it up and put it into your pocket.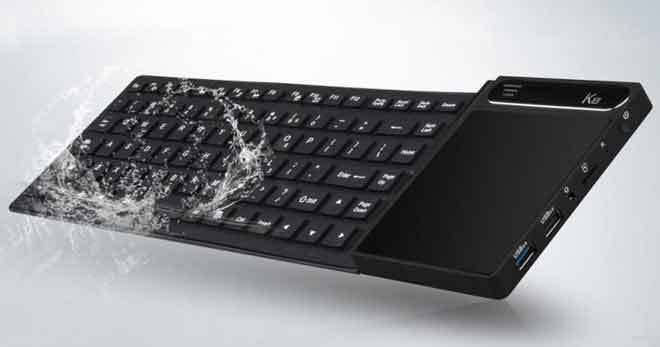 Low cost alternative for a full fledged computer
The Vensmile K8 will come at a price of $200 when it goes for sale during the last week of this month. It should be understood that at this price-point consumers will not get a full-fledged computer which can handle extreme multitasking but it will help in offering a simple yet smart computer which can handle daily task with ease and simplicity.
InFocus also offers a similar low cost alternative in form of its $99 Kangaroo PC which brings similar kind of Windows PC experience and has a same form factor. The Vensmile K8 offers incredible portability solution for the youngsters which a sleek design and light weight which can be easily placed within the backpack. Vensmile will certainly be targeted towards the younger consumers who are actively looking for such alternatives which doesn't takes too much space, appears to be heavy and digs a hole in the pocket.