The playstation 4 Pro is the most powerful game console in the market today. As technology is advancing at an increasing speed, Sony is very keen on offering a latest version of the PlayStation4.
Therefore it has unveiled a pair of new offerings for its industry that is leading PlayStation 4 along with PlayStation 4 Pro with high dynamic range television.
The PLAYSTATION 4 PRO will be launching on Nov 10.This will offer more processing power, better graphics and speed to enable grander and better looking experience. It's for the hard-core gamer, or the one who has high definition (display).
All the new and recent PLAYSTATION 4 games are required to support a Pro mode, which means either improved resolution or increased texture and effective quality.
It will support 4 k Ultra HD resolution for gaming. This is powered by an upgraded GPU. The PlayStation 4 Pro will be built to allow games to run at 4k, especially those who have a 4k television. While the PlayStation 4 Pro will support 4k content from Netflix, the console will not feature an Ultra HD Blu-ray player.
PlayStation 4 Pro will also improve the PlayStation VR experience offering crisper scenes,higher frame rates than the one provided by the standard PlayStation 4.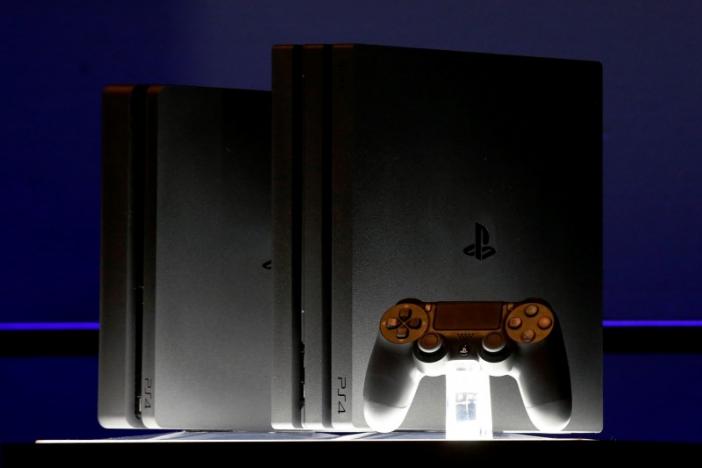 PlayStation 4 Pro will also be able to capture 1080 p video and 4k screenshots by using specific hardware or the Dual shock 4's share button. The pictures can be stored on the local hard drive or transferred to other devices via a USB. Thus you'll be able to share some stunning pics on social media.
Because of the double graphic power there will be some amazing games in future. But PlayStation 4 Pro cannot have exclusive games of its own all the software must work on the older hardware whether it is the original PLAYSTATION 4 or the slimmer 2016 model.
PLAYSTATION 4 SLIM is a better sporting efficient version of the conventional Play station 4, it is a lighter weight version and there is a reduction in fan noise, power consumption and heat. It has physical power and ejects buttons, and has a dedicated panel list on the back for switching out hard drives. This devise will hit the market on Sep 15.
The PlayStation 4 Pro will be a bit more expensive than the PLAYSTATION 4.
Specification of PLAYSTATION 4 Pro:   
Main processor is made up of Custom-chip single Processor,
CPU: x86-64 AMD "Jaguar," 8 cores,,
Hard Disk: 1TB, Input/Output: Super-Speed USB (USB 3.1 Gen.1) port × 3, AUX port × 1,
Outer dimensions: Approx. 295×55×327 mm (width × height × length) (excludes maximum projection),
Mass: Approx. 3.3 kg,BD/DVD Drive: BD × 6 CAV, DVD × 8 CAV,
Networking: Ethernet (10BASE-T, 100BASE-TX, 1000BASE-T),IEEE 802.11 A/B/G/N/Ac,
Bluetooth® 4.0 (LE),
Consumption of Power: Max. 310W,
Operating environment temp: 5ºC – 35ºC,
AV Output: HDMI output terminal (4K/HDR) optical digital output terminal,
GPU: 4.20TFLOPS, AMD Radeon™ based graphics engine.
Memory: GDDR5 8GB,
Power: AC 100V, 50/60 Hz.