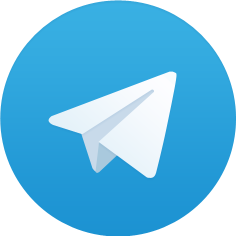 There's an appropriate saying that one's loss is others gains and the same is with the apps- Telegram and Whatsapp. With the outrage of whatsapp in a year, many of the users prefer to sign up with Telegram instead opting to pay and use the foreign app. Telegram is the first Indian messaging app created with the hope to increase the economic status of India rather of other countries. Folks now a days are getting more addicted to messaging, carrying out most of their work via mail or to entertain themselves. That was why the whatsapp usage was increased to a great extent within no time providing the American nation with huge profits. Seeing this India decide to have their own home app and thus created Telegram-a peer competitor for whatsapp.
   What's Telegram really is?
Telegram is an instant messaging app available for free that is strongly encrypted and based in Cloud. This is a messaging app for iOS and android very much similar to whatsApp developed with easy user interface and focusing on the main part of sending and receiving messages efficiently and quickly. It allows its users to store and share their files and data like videos, photos, music stored in the Cloud with a storage capacity of 1 GB. It is a multiplatform app (both for PC and Mobile).
On what basis does it differ from whatsapp?
The first and the fore most difference between both is that whatsapp charges $1 per year after attracting its users after providing one year free service whereas Telegram is available for free forever.
Compared to whatsapp, Telegram focuses more on security factor, the field where whatsapp is less stable or fail to stand up to the mark.
Telegram is a user free app that merely focuses on serving its users rather focusing on making profit out of it which differentiates it from other profit making app.
Whatsapp's loss is Telegram's gain:
Claiming to charge $1 per year by whatsapp have become the gain for Telegram. With the outage of whatsapp in year had tend the users to sing-up for Telegram and analytics proves that telegram has managed to attract over 4.95 million users within a short span of time, i.e. over a weekend of time.
Whatsapp received a dent when it went down for three hours due to some network issues. It was soon solved was the damage was done. This paved the way for the users to opt for Telegram and this was the time where it gained the true limelight.
After the news that the company was bought for $19 billion by Facebook alarmed its long term users and confirmed the outage of whatsapp in a year. As soon as this deal was signed up, Telegram recorded around 500,000 new sign-ups, noted to be migrants of whatsapp.
Conclusion:
Though telegram is constructing a strong base in the messaging field, but cannot be claimed to cause as an immediate threat to WhatsApp as still it receives one million sign-ups per day besides loosing over 500,000 users to Telegram. But no doubt, Telegram has been claimed as the major rival for whatsapp.