Doppler Labs – Wearable Gadgets to Enhance Hearing
Doppler Labs, a wearable technology start-up,with Kraft as the cofounder and CEO, is building earbuds which will enable the individual to turn down the volume on crying babies as well as pump up bass on live music. The device is white and seems like big Altoids mints are the latest prototype manufactured by them. There have been several companies selling earn worn devices like hearing aids and Bluetooth headset, but their products are neither of them.
Doppler Labs seems to be one of those companies focused on working on wearable gadgets with a purpose to enhance an average person's hearing sense wherein there is a possibility to adjust the bass as well as the treble at a concert with some swipes with an associated smartphone app or block out certain sound like the baby's cry or the hum of an airplane engine.
Wearable market has been increasing and according to market researcher IDC, shipments of wearable devices have tripled during the first three months of 2015, by 11.4 million. However, most of these wearable are wristbands and Doppler together with other start-ups have been focusing on sound enhancement such as Nuheara and Soundhawk, believing that the consumers tend to be comfortable with technology worn on their body, to put it in their ears.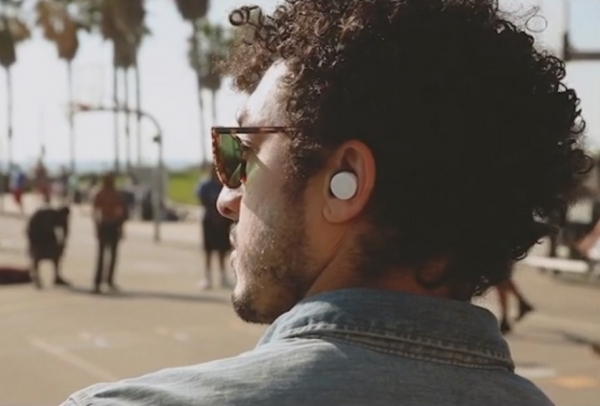 Functions by Using Algorithms
Kraft is aware that it would not be easy to convince an average person. However for the same reason, Doppler's first product, which is a pair of earbuds known as `Here' priced at $199, would be aimed at audiophiles with sales being limited when the shipping begins in five months.
The company is said to produce 12,000 pairs and according to Kraft, had already sold around 3,300 through a Kickstarter campaign which raised around $635,000 which is more than twice the company's $250,000 target. Those interested in it could sign up on a wait list.
Doppler earbuds tend to function by using algorithms to stop out sound which one does not want to hear as it enters your ears while enable the sound one would prefer to hear. It is controlled with a smartphone app and the company intends to include settings for conditions like live music and travel. Nuheara too has been attempting to do something identical to Doppler but plans to enable users of its upcoming wireless earbuds to connect with digital audio – music, phone calls and on iPhone, Siri.
Adjust Background Sound
Cofounder of Nuheara and head of sales and marketing, David Cannington states that an iPhone app would enable users to do things like adjust background sound to enhance music they may be listening or to boost their hearing in a noisy area. He says that the company expects to have a working prototype towards the end of the year and begin selling the earbuds by late 2016 for less than $300.
Like most of the wearable in the market unlike those made by Doppler, Nuheara and others have been facing challenges with the technology as well as the comfort. As they tend to utilise Bluetooth for the purpose of communication between the in-ear device and the smartphone app, they are dependent on wireless technology to function efficiently and those using a Bluetooth headset are aware of the sound quality which can be irregular even in very short distances