Lowdown app, which is a digital personal assistant app, help the users to communicate with their friends as it allows them to share their location with others by means of using the "Here" Button showcased in the app. Compared to this, a small UK technology firm has released a standalone app for checking on the location and they have named the app as "Here".
What is the issue?
According to Nokia, using the name "Here" will start confusing the public about the app, as Nokia's own range of offerings. HERE from Nokia, is the Finnish firm's brand name given for their apps and other software, which is related to the navigation and mappings. According to the letter accessed by BBC, the company has invested nearly $12m (£8m) in promoting their brand "Here". The letter indicated that Nokia, has given a deadline of 10 February 2015 to London-based Lowdownapp to mainly re-brand the "HERE" function in their apps. The letter was sent from the lawyers of Nokia to the Lowdown app and it highlighted that the company has invested a huge amount in building as well as promoting their brand "Here" since its launch. Nokia stated that they have registered the brand name as their trademark since it is related to their computer software and other apps.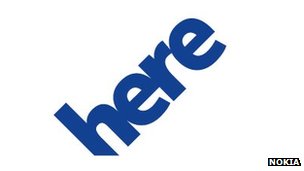 Goliath Vs David:
As mentioned earlier, the letter also stated that it is inappropriate to use the sign "Here" as it will be able to deceive the people from the relevant public, indicating that public will start considering their business to be a part of the Nokia's clients business. Nokia has highlighted that this app will amount to a mis-representation in the public and can cause potential damage to their client's goodwill in the United Kingdom and due to this issue needs to be rectified.
According to Chief Executive of Lowdownapp, David Senior, the threat from Nokia can be summarized as real-life "Goliath versus David". He stated that this term is very ludicrous as it is a term, which is often used by people to inform about their arrival. This is the reason even they have used the terms. He stated that they are a small start-up company and they are also trying to deliver value to their users and this should not affect the reputation of any multi-billion dollar company like Nokia. He added that Nokia should start focusing on building an enhanced mapping service like that off Apple or Google, rather than focusing on squishing out a very small business. Life is already hard for everyone with Goliaths wrapping Davids.
According to Mr David, He will be working on probably remove the "HERE" standalone app from some of their relevant app stores but, they need to take legal advice on whether or not to remove the button from Lowdownapp. At present, no one has been able to reach out to the Spokesperson of Nokia to get any further insight on the issue. As far as general public is concerned, we need to wait and watch.