The Joint Entrance Examination Mains 2016 is just knocking down the corner. By this time, most of the aspirants complete the course and start revising the lessons or giving mock tests for better preparation of the exam. Once you get the result of the tests, it is important to minutely evaluate and access your performance so that you can analyse the weaker and the stronger sections. For students who are appearing in the Board examinations, it is important to best utilize their time especially the gap between the Board and the JEE Mains 2016 exams.
NCERT Syllabus Not Enough to Qualify JEE
With the passage of time, the competition level has become much more enhanced and so if you go for selective studies, then it will be extremely difficult to become a rank holder. You must thoroughly and comprehensively revise the entire jee mains syllabus and carefully observe that no topic of any subject is left untouched. Mere solving the questions of the NCERT books will not solve your purpose. A rigorous study of each and chapter is required.  It has been observed that the questions given in the NCERT books are mostly based on the board examination pattern. For an in-depth preparation you have to-
Make your concepts clear as much as you can.
Once you have cleared your concepts, it is advisable to take the mock tests and previous year jee mains 2015 question paper systematically
Take short breaks after every couple of hours to relax your mind
Do meditation and yoga particularly in the morning hours to eliminate stress and to improve the power of concentration
At least six hours of sound sleep is very important to refresh your mind and gain energy
When solving the question paper be quick and apt and avoid taking irrelevant steps
Follow the latest on jee mains news and see if there has been a change in the question pattern
Taking advice from your teacher or your senior who has successfully qualified the examination is very helpful. However, do not over rely on it. Your method of approach may be different from them. So, choose the course of study that suits you.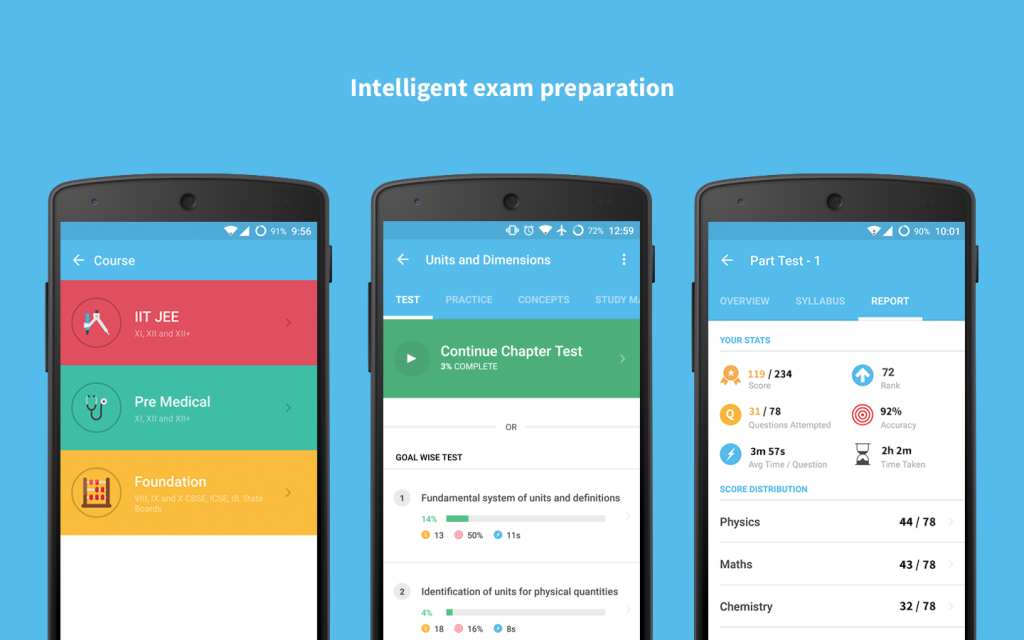 Subject Wise Preparation of the JEE
For both jee mains and advanced, the three major subjects that you need to focus on and prepare keenly are mathematics, physics and chemistry. Let's analyze each of them separately-
Mathematics
Mathematics is one of the most crucial and vital subjects when you are preparing for an engineering examination. Several topics have been included in Algebra, Geometry, Trigonometry and Calculus. The best way to proceed and solve the sum is to memorize the important formula and go for the shorthand techniques to solve it quickly. However, never use calculators or any other electronic gadgets to find answers. Do not think about jee mains rank predictor when solving the sums or else it will break your concentration.
Physics
The main part of preparing for physics is to keep all your concepts crystal clear about each and every chapter. The two main aspects of physics is definition, numerical based on different topics and various questions based on that. JEE advanced analysis will help you to find out what are your strengths and weaknesses.
Chemistry
There are different topics which need to be covered when preparing for chemistry such as organic and inorganic chemistry, Concept in Physical Chemistry and so on. It is important to memorize all the important formula of metals, chemical reactions and their valancies.
The Final Touch
Divide your time accordingly so that you can give equal emphasis on each subject. It is important to clear your doubts immediately and not leave it for later. The most pivotal factor is the confidence level.