U.S. Court Declines Google's Appeal in Software Copyright Case
Recently the U.S. Supreme Court declined to hear Google Inc.'s appeal in a major software copyright case, enabling Oracle Corp. to charge licensing fees for the use of some of its Java programming language. The US court confirmed on 29 June without comment, that it will not be hearing the long running case wherein the US Courts of Appeals for the Federal Circuit ruled in May 2014, that parts of the Java programming language would be subject to copyright.
This decision supports a ruling which permits Oracle to seek licensing fee for the use of some of the Java language and Google has stated that is should be able to use Java without the need of paying a fee. The high court left in place a May 2014 ruling by the U.S. Court of Appeal for the Federal Circuit which was in favour of Oracle Corps.Oracle has stated that effective copyright protection is the key to software innovation. The case comprises of how much copyright protection could extend to Java. Google had used Oracle's APIs for the Java programming code in designing its Android smartphone operating system, to give it core functionality.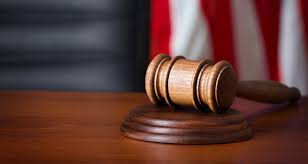 Oracle Sued Google for Copyrights Claim
However, Oracle had claimed that Google had not taken permission to use its APIs and according to court papers it states that an Oracle victory could obstruct `a huge amount of innovation', since the software developers would be unable to freely build on each other's' work.The proceedings now returns to a San Francisco federal courts for further proceedings on Google's' `fair use' defense.
Google has commented in its statement that they will continue to defend the interoperability which has fostered innovation and competition in the software industry. General Counsel Dorian Daley had stated that the Supreme Court decision was a `win for innovation'. The Android operating system of Google is said to be the world's best-selling smartphone platform.
Oracle had sued Google in 2010 and is seeking compensation on its claims for copyrights. The case examined if the application programming interfaces that connect programs can be copyrighted.
Honour Copyright Protection for Software
The case against Google was brought before the US District Court for the Northern District of California seeking a $2.2 billion for the apparent infringement. Oracle and Google had come upon an agreement that the jury could decide on infringement and fair use while the district judge could decide copyright-ability and equitable defences of Google.
The jury observed that Google had infringed Oracle's copyright in 37 Java packages and a specific computer routine known as rangeCheck, though returned a non-infringement judgement on eight decompiled security files,decided that the Java APIs duplicated by Google would not be subject to copyright protection and stated that it was free for usage to all.
The court had entered its final judgement in support of Google on Oracle's copyright violation claims, with the exception to the rangeCheck code and the eight decompiled files. However, the U.S. Court of Appeals for the Federal Circuit changed it last year stating that it was bound to honour copyright protection for software `till either the Supreme Court or Congress tells otherwise'.