Volkswagen has long been silent about its upcoming automobiles. At the ongoing Detroit Auto Show Volkswagen revealed it extremely groovy, hip and upcoming concept car. This concept car has been tentatively named 'VW ID Buzz' which brings a new twist to the electric car segment with classic touch. Volkswagen has been tightlipped about the production and possible consumer launch of this vehicle in next few years. However Volkswagen has somewhat gave some glimpses of making it big in the electric segment by 2020 with this launch. Volkswagen has given its expectation of selling electric vehicles over one million in number by year 2025.
Redefining electric mobility
Volkswagen has set forward its aim at redefining the electric mobility as its trademark in upcoming days. Its concept vehicle ID Buzz is based or simply possesses the design language of its last year's concept car named VW ID. The driving range of the ID Buzz is calculated at 270 miles and it derives as much as 369 horsepower from its two electric motors. But Volkswagen has stayed away from revealing its driving range.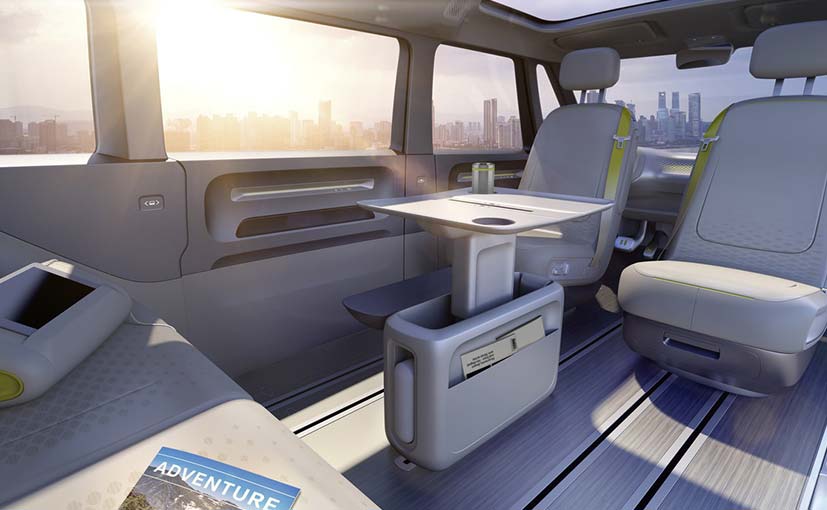 VW has built this vehicle to offer best of the performance ever seen in an electric vehicle. It has placed two electric engines right in the front and back of the vehicle. The best part about ID Buzz is that isn't just an electric car but it also possess complete autonomous driving capability. This simply brings VW vehicle upfront in the both the electric car and autonomous vehicle segment.
The first Microbus unveiled by VW made news for its underpowered performance and slow gait. Volkswagen has improved the capability of its electric vehicle the of ID Buzz which can easily move from 0 to 60 miles per hour in about 5 seconds and it has a top speed of 99 miles per hour. Volkswagen has done away with the 'Bus' from its name with 'Buzz' while ID is abbreviated form for 'Idea', 'Identity' or 'Intelligent design'.
 Volkswagen gets an edge in electric vehicles segment
VW decision to give a big push to the development and launch of electric vehicles in upcoming future is bid to distance itself from the recent diesel emission scandal. This scandal showed  has made use of some innovative ways of lowering the harmful emission rate only during the testing with use software installed in the vehicle. The focus towards developing high performing electric vehicles is a plan set up by VW through promoting its electric vehicles and regaining the lost confidence in the automobile industry.