Amazon Game Studies finally unveiled its first games which will come integrated with the live streaming site called Twitch. Amazon has made acquisition of Twitch in 2014 for a whooping $1 billion and above. The new games developed by Amazon are set to give stiff competition to Sony Play station and Microsoft's Xbox platform.
Amazon new games will run on the Lumberyard game engine which has also been design by Amazon through Amazon Web Services Division. The integration of Twitch will enable players to stream their gaming in real time with live stats as well as invite others to join matches. A very sophisticated points system has been placed in action to keep the players on this new exciting gaming platform.
At the launch event Amazon has showcased the potential and features of Twitch platform through playing it own newly made game called Breakaway. Breakaway is 4v4 mythological sport game which has extremely fast action, happens to rely on extensive team work and possess the ability to be live-streamed with ease and simplicity.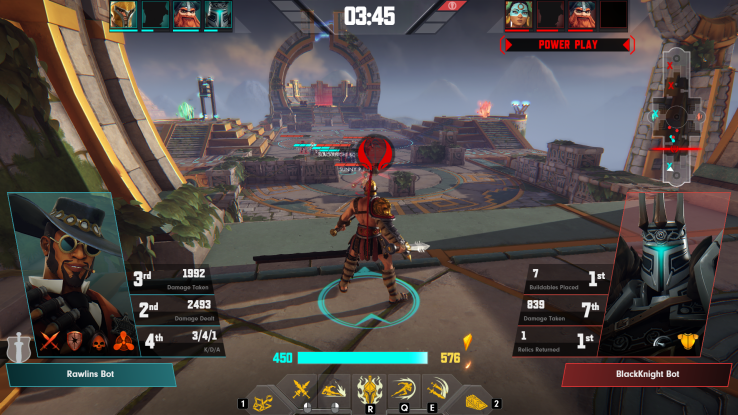 Features to be seen in Amazon games
Integration with Twitch will benefit the gamers as it will offer some great way of interacting with the fans in real time. Twitch feature called Meta stream will allow users to customize their broadcasts with overlaying real time stats which add new fun element to the gaming experience.
Apart from this Amazon is working towards bringing more overlays available to the users though using KDA ratios, damage output, healing and mini-map which will help in enhancing the broadcasting experience. Quite interestingly Amazon will allow the use of web authoring tool to the broadcaster which will allow users to create custom HTML pages. These pages can be further utilized by the broadcaster to control not just the layout and information of the overlay but also its behavior.
More features for added fun
Stream+ will be an exciting feature for the gamers as it will offer in-game betting facility wherein players can bet loyalty points. Broadcaster Match Builder will allow broadcaster to invite fans to join in the matches while Broadcaster spotlight will give info to the users when there match is being broadcasted. Amazon is also establishing a Stream+ Breakaway channel which can be used with balance earned from loyalty points. Accumulating points is simple through participating in interactive polls and betting on the matches.
Amazon has announced two new titles which will be soon launched for the players called New World and Crucible. Both of these games are specifically built for the Twitch wherein players will be able to play the games and broadcast it at the same time.
This is the first time Amazon has made extensive utilization of the Twitch platform to usher its beginning in the gaming segment. Amazon has made it simpler to ties into Twitch platform for the developers in order to lure them in developing games on this platform rather than wasting their time on rival's platforms.