Motorola Z2 Force: A powerful phone designed to withstand and outperform anything thrown at it
Lenovo is experimenting with the Motorola smartphones which has only helped in boosting the overall popularity of the Moto devices. Last year the introduction of the Moto Mods on the Z line of devices allowed users to try different modular accessories such as speakers and battery packs and this also boosted the sales of the Moto Z family. Motorola Z2 Force device like its processor has one biggest selling point which is its 'shatterproof display'. The latest flagship device in this series is called Moto Z2 Force which also comes with the 5.5 inch Quad HD AMOLED screen which is secure from any cracks or break with usual drops.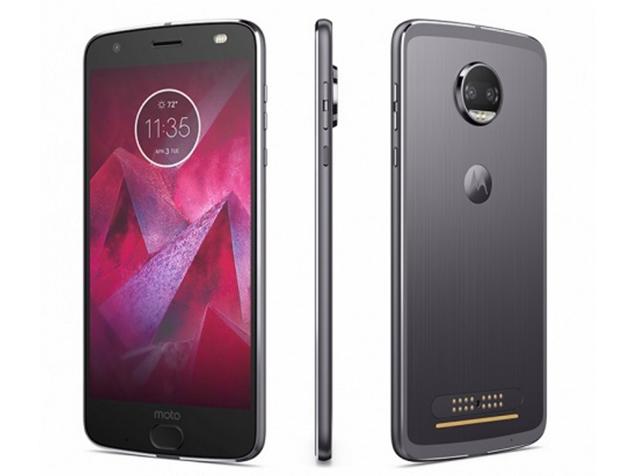 Motorola Z Force Body, design and sturdiness
The secret behind getting the shatter less display is nothing sort of cunningness and blend of technology. Moto Z2 Force display is simply made of plastic rather than glass and it has several layers of plastic spread over each other to bring sturdiness and toughness to the device screen. Some of the users will find the tiny platickly sound coming out from the fingerprint reader spot bit clumsy and not so welcoming. This smartphone is a flagship device in the premium price category but the use of plastic is a big let-down. Secondly the topmost layer present on the screen is exceedingly prone to the scratches.
This Moto Z2 Force phone is extremely sturdy and a number of drop tests have shown that it can bear more than its counterparts. This Moto Z2 Force is also water resistant as it has a uniform nano coating applied to the whole smartphones which helps I keeping it safe in the rain and from regular spills. But that doesn't mean one should submerge this device in the water as its water resistance does come with a certain degree of limitations.
Better specs, better performance of Moto Z2 Force
Once we move away from the amazing shatter proof screen comes the real thrill of the device.  Moto Z2 Force has a QUALCOMM's Snapdragon 835 processor under the hood with 4 GB RAM and 64 GB internal storage along with the option to insert micro SD card. 
Moto Z2 Force features an exciting dual lens camera
Moto Z2 Force comes loaded with its very own dual lens camera with each camera of being 12 megapixels. It has simple working fashion wherein one camera shoots the colour while other indulges in shooting black and white. Moto Z2 Force camera offers high quality images with better colour retention but they are aptly suited for the low light and darker conditions.
One of the major issues with the Moto Z2 Force is that Motorola has reduced the battery capacity by keeping it just 2730 mah while the first iteration had 3500 mah battery. Users will still get a chance to make use of the Moto Mods with help of JBL speakers, 4K 360 degree camera and much more. In short Moto Z2 Force is a great smartphone with premium specifications, build quality, performance and camera within a nutshell.