Lenovo foray in the gaming laptop segment has been extremely successful for it as it has been able to establish as a serious player within a short time. Lenovo's popular Ideapad series was used to release gaming based laptops with better hardware and specifications to deal with the demanding needs of the gamers. From this year onwards Lenovo will be making use of Legion sub-brand to market its gaming laptops. The first two devices to launch under the Legion sub-brand include Y520 and Y720 models.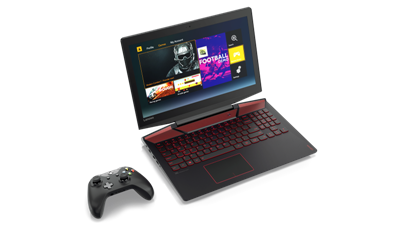 Features and specification Legion laptops
Legion series is expected to debut in second or third quarter of 2017 and it brings some of the mandatory under-the-hood upgrades over the processors. Legion branded laptops Y520 and Y720 comes loaded with the seventh-generation Intel Core i7 processors along with 10-series graphics card and it will powered by 16GB of DDR4 RAM. On the storage front these will either feature either a 512 GB SSD or 1TB. Y720 laptop features high end and better specification than Y520 and it is expected to boast 6GB GTX
Lenovo has brought in some serious external design changes in the laptop which are more noticeable than the internal component upgrades. Y50 came way back in 2015 where it had a disappointed display which seriously undermined the gaming experience on that device. Lenovo has learnt from its mistake and it brought a high quality IPS display on both the new models of Legion series. Y520 features a n IPS display while Y720 comes with an option of including a 4K screen.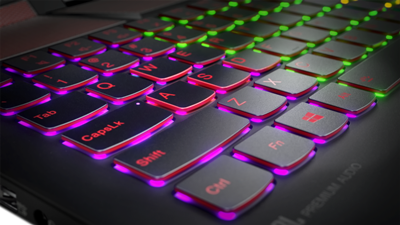 Best thing about Y270 is that it comes with built-in Xbox One wireless controller receiver and possesses a RGB backlighting. Lenovo has partnered with Razer RGB backlighting to bring multi-colored full per-key backlighting. This laptop will also bring 'World's first Dolby Atmos PC'. However, users will be able to make most of the only by using Atmos based headphones only.
Y520 fails to impress but offers a satisfactory gaming experience
Y520 doesn't rises to the level of Y720 but it is still a competent gaming laptop. Herein users will get a 1080ps IPS display but not a 4K display and its keyboard is completely illuminated in red color and doesn't feature RGB backlighting. It fails drastically in terms of design as it appears to be a big chunk of laptop with red keyboard.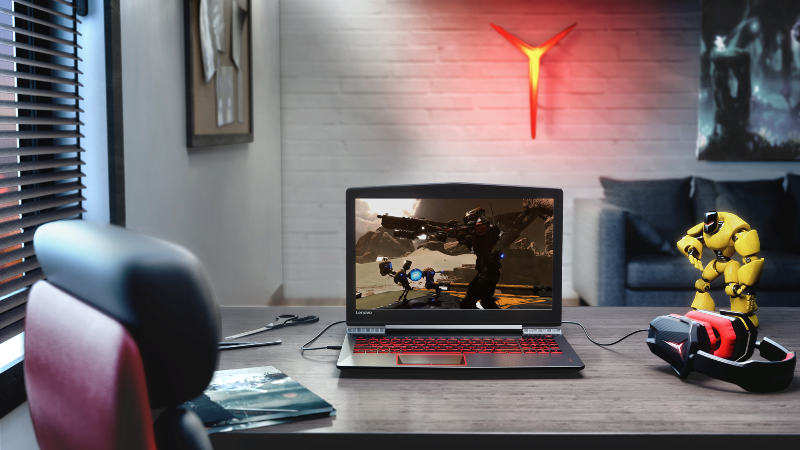 The design language used by the Lenovo for Legion series is certainly inspired by the Alienware series but fails to bring the 'wow' factor to it. It should be understood that Lenovo is gradually making its way in the gaming laptop market which has some of supreme and established manufacturers who had brought high performing and demanding devices to the consumers and it wouldn't be feasible to jump right in the productions such devices. Lenovo has set the price at $900 and $1400 for Y520 and Y720 respectively which is quite a good bargain given specification and features offered at this level.